Another dump of snow will move across southern Manitoba tonight, providing more jobs for aspiring sidewalk shovelers. The cold weather will stick around for a couple more days afterwards, but a notable pattern change next week will bring warmer temperatures back to the region.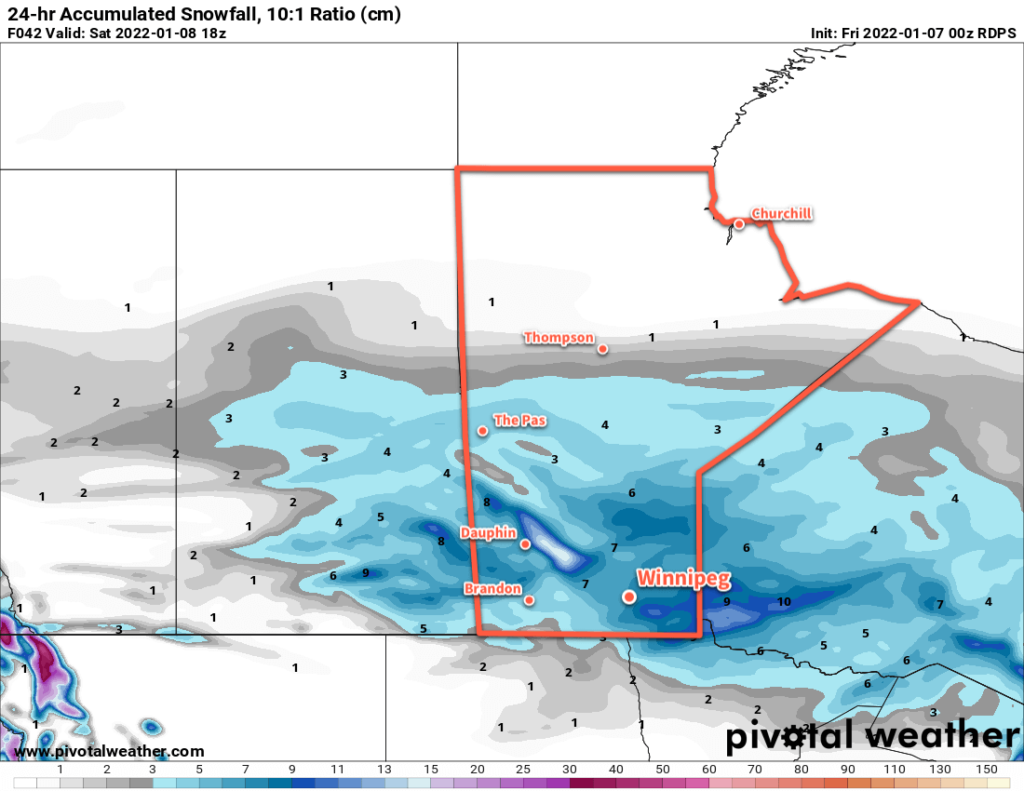 Winnipeg will see a cold start to the day continue to feel cold right through the afternoon as the wind picks up as the temperature warms. With southerly winds strengthening to 40 km/h as a low approaches, the afternoon high near -20 °C, the wind chill will stay lower than -30 right through the day. Snow will spread into the region in the late afternoon and then continue through the night. Temperatures will climb up to around -10 °C by Saturday morning with close to 10 cm of fresh snow falling overnight.
A cold front will sweep through the region early Saturday, sending temperatures back into the -15 to -20 °C range for the afternoon as westerly winds move into the region. Some lingering flurries will taper off in the morning with some clear breaks developing through the day. Skies will clear overnight as temperatures head back down to a low in the mid-minus 20s.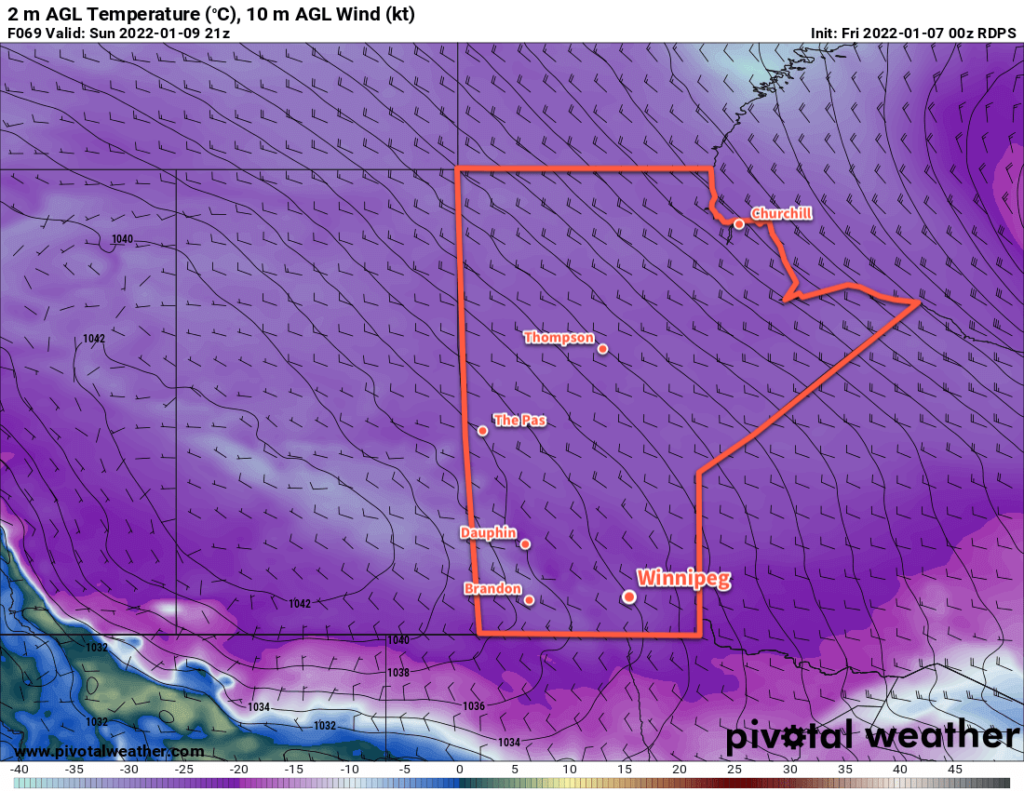 An Arctic high will sit over the region on Sunday and Monday, keeping temperatures cold with highs in the -20 to -25 °C range.
Long Range Outlook
Looking ahead, several global models show a shift eastwards in the Polar Vortex through the second half of next week. This will bring some very cold weather to parts of eastern Canada, but here in the west it will result in some relief from the deep freeze the region has largely been locked in and allow more seasonal temperatures to spread across the Prairies. While Winnipeg will likely see conditions on the cloudier skies, daytime highs may climb back into the -5 to -10 °C range for the latter part of the week (positively balmy!). No significant or notable snowfalls are in the forecast for next week.
Today's seasonal daytime high in Winnipeg is -13 °C while the seasonal overnight low is -24 °C.