After weeks of bitterly cold weather over the Prairies, warmer weather finally returns to the region.
The shift back to warmer weather is driven by a large-scale pattern change pushing the Arctic Vortex eastwards. The lobe responsible for our extreme cold is on the way out, allowing milder Pacific to spread into the Prairies. As this is part of a large-scale pattern change, the warmer temperatures will be longer-lived; Winnipeg will have seasonal to seasonably mild highs right through the weekend.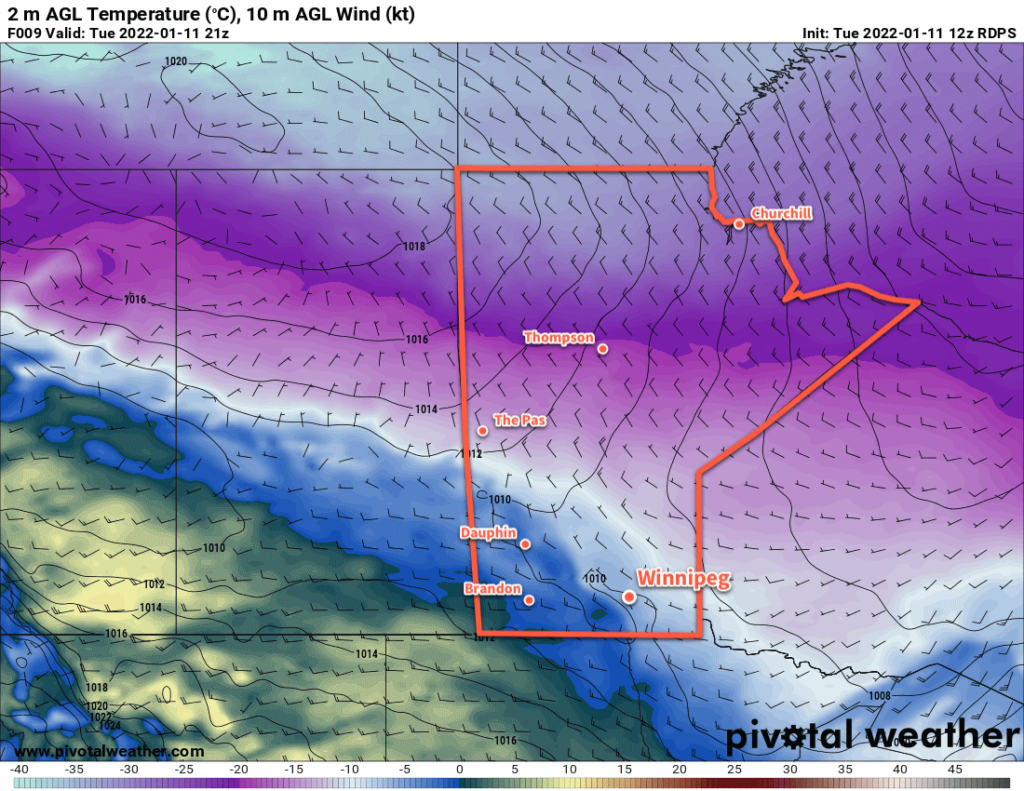 A warm front will push across the Red River Valley today, ushering in significantly warmer temperatures. Highs across the Red River Valley will climb above -10 °C today, ranging from -7 °C near Lake Winnipeg to close to freezing near the western escarpment of the valley. A cold front will slump southwards tonight and send lows into the -15 to -20 °C range.
After this, a broad frontal zone will set up roughly northwest-southeast through Manitoba. Winnipeg will see highs generally around -10 °C through the rest of the week, though may wobble slightly warmer or colder as weak impulses slide through in the northwest flow. Overnight lows will also vary from close to -10 °C when cloudy to around -20 °C when skies clear.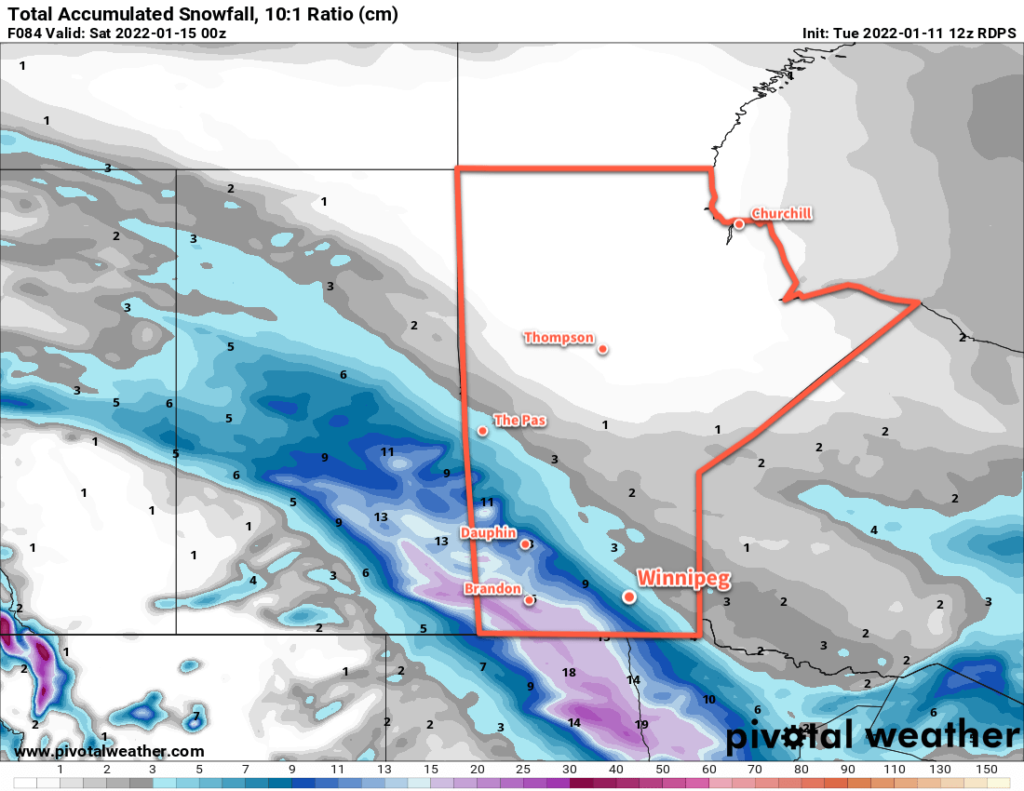 The region will see a bit of sun this afternoon, but then the rest of the week will bring mainly cloudy skies as the frontal boundary stalls over the region. Occasional disturbances will slide through the region, bringing waves of light snow with them. Accumulations will generally be light, but with light snow possible every 36 hours or so, it could gradually add up to something worth shovelling.
Long Range Outlook
Colder temperatures will return to the region next week. A cold front will slump through the region on Sunday bringing some more snow to the region and sending temperatures into a period of seasonably cool values. Highs next week will drop into the -15 to -20 °C range with overnight lows dipping into the mid-minus 20s.
Today's seasonal daytime high in Winnipeg is -13 °C while the seasonal overnight low is -24 °C.