After Wednesday's winter reminder, typical spring weather will return to the region for the region. A potential major spring storm looms next week.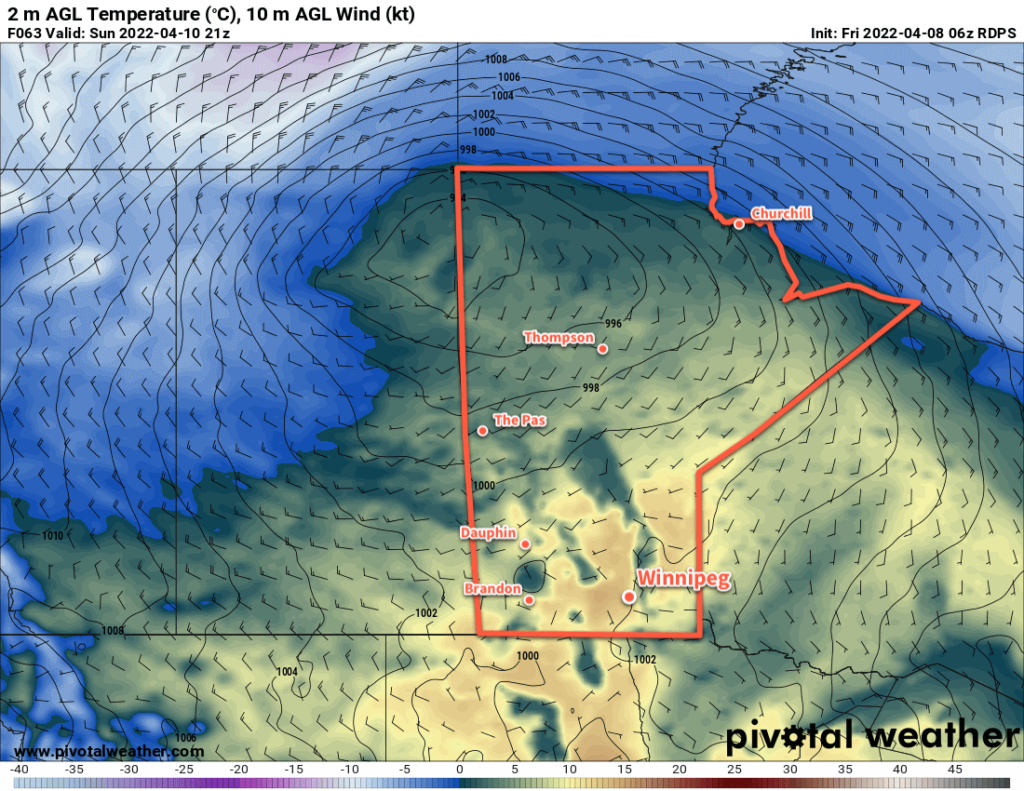 The main weather feature today will be a ridge of high pressure moving over the region. It will bring an end to the strong northerly winds seen the past few days with sunny skies today.
The ridge will shift off to the east on Saturday with a stronger low developing behind it in the western Prairies. This will spread some cloud cover into the region with strengthening southerly winds. As this low crosses the Prairies, it will bring seasonal highs and slightly mild lows to the Winnipeg area.
On Sunday, cloudy skies will likely give way to some late-day showers as a trough of low pressure moves into the region. Sunday has the potential to produce slightly speedier snow melt as warmer weather arrives dew point temperatures climb above freezing through the day. The Winnipeg area could see daytime highs close to 10 °C despite the cloudy skies.
Most of the rain showers will lift out of the Dakotas and push northeastwards across the region. There is some uncertainty with the track right now and Winnipeg may end up missing out on the rain if things shift eastwards slightly.
Long Range Outlook
Monday and Tuesday will bring pleasant spring weather to the region. Through the second half of next week, however, the potential for a significant storm is brewing.
Most weather models have a potent Colorado Low forming on Tuesday that moves into Minnesota by Thursday evening. As it moves northeast, forecasts show large area of moderate to heavy precipitation. The moisture for this would be fed by extensive thunderstorm activity along the system's frontal wave in the southeast flank. There is still notable uncertainty, but indications are that it's highly likely southern Manitoba will be impacted by this storm.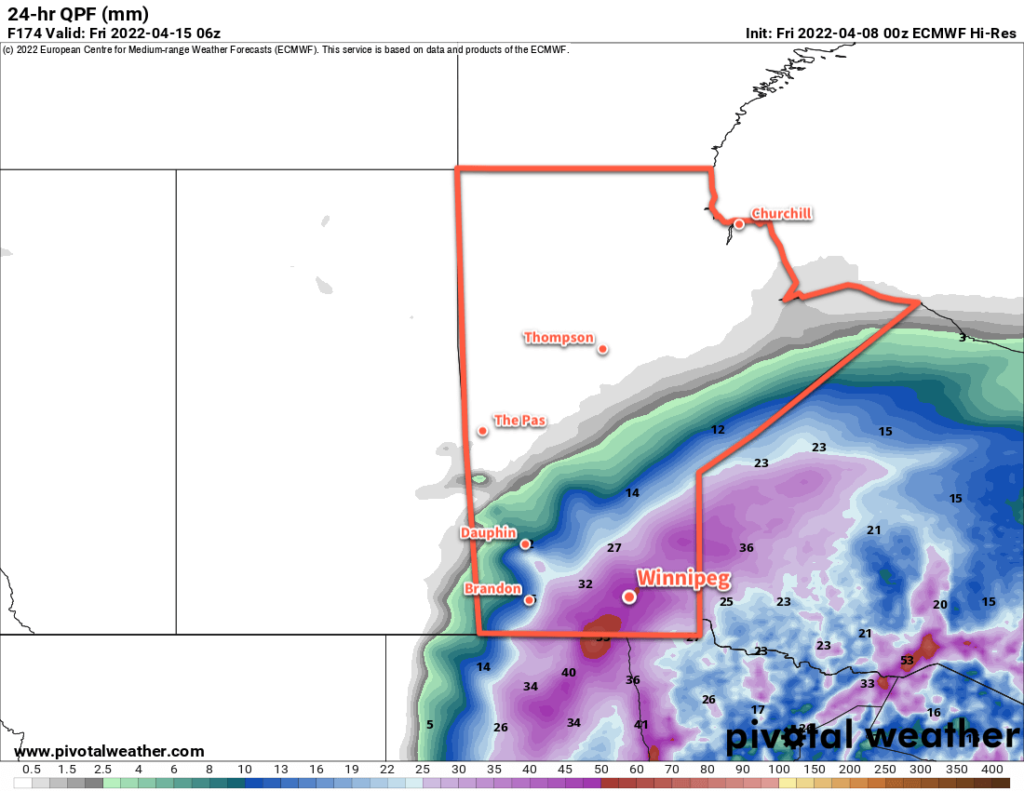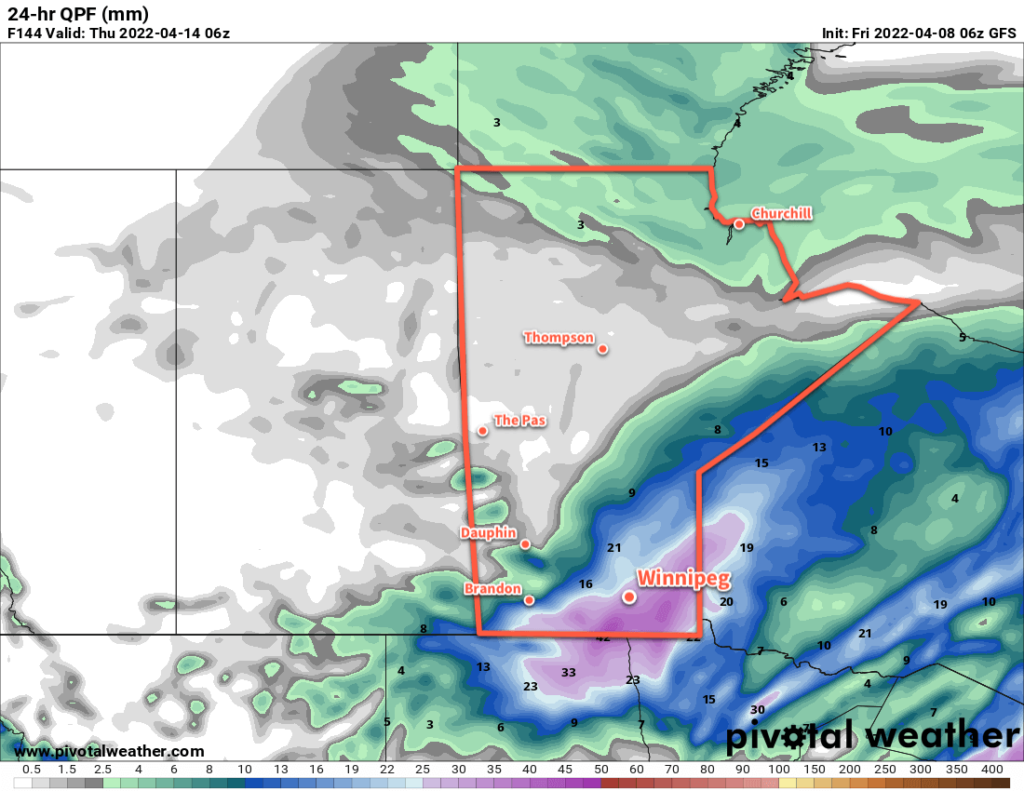 This would likely take the form of an initial wave of snow or mixed precipitation on Wednesday, followed by moderate to heavy snow on Thursday. In this situation, all the precipitation would taper off for Friday. In this outcome, the region would see significant snowfall with at least 10–20 cm of heavy snow likely.
Some other models keep the system a bit weaker and more progressive; in those cases, the region would see significantly less precipitation with impact over a shorter period of time.
Be ready for the chance of a large spring storm in the future; we'll be keeping an eye on the forecasts as they develop and have more details early next week!
Today's seasonal daytime high in Winnipeg is 8 °C while the seasonal overnight low is -4 °C.