The weather will quiet down across southern Manitoba this weekend with mild temperatures and mostly cloudy conditions.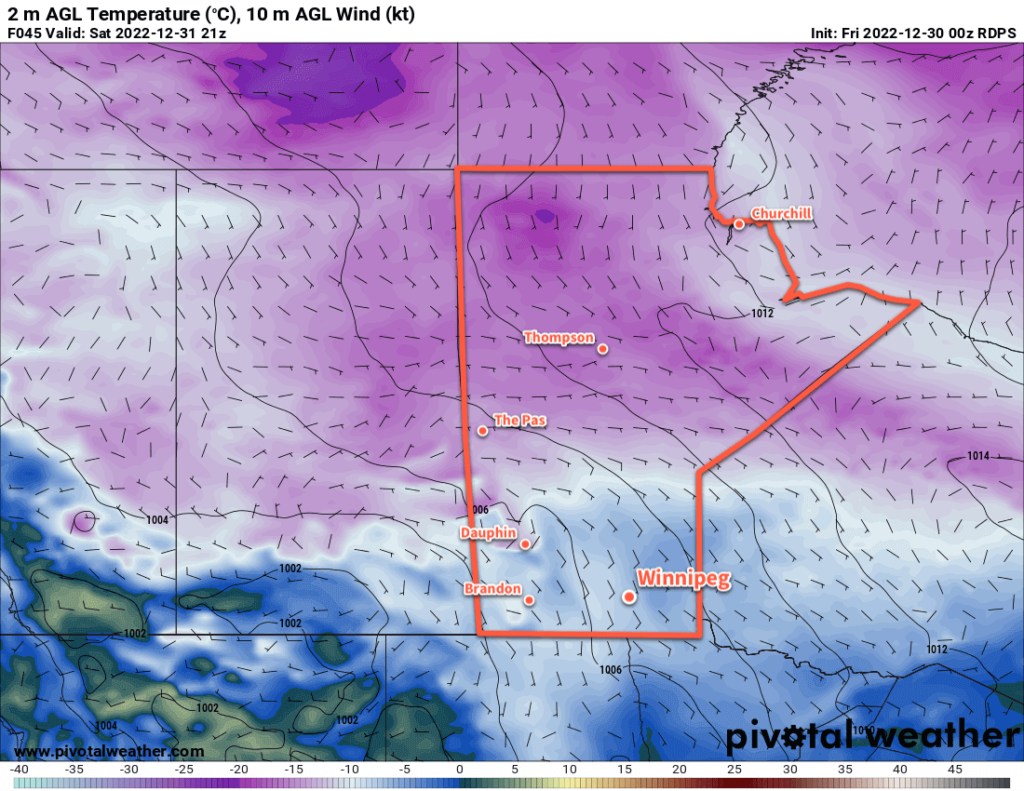 A slack westerly flow aloft will be the main guide for the weather over the next few days. This upper-level pattern will keep the Arctic air at bay up north and allow daytime highs to reach relatively mild values in the -5 to -10 °C range. A weak ridge of high pressure moving through the area today will bring some sun to the region, but cloudier skies will return for the weekend.
There won't be any notable snowfalls in the coming days, but a few flakes can't be ruled out when the cloud rolls in for the weekend.
Overnight lows will tend to sit in the -10 to -15 °C range, but will drop closer to -20 °C if, or when, any clear patches are able to form.
Long Range Outlook
It will largely be much of the same next week, though some cooler near-seasonal temperatures may arrive mid-week with a trend towards sunnier conditions. It looks like more warmth and cloudy skies will return for next weekend. No significant snowfall is in the forecast.
Today's seasonal daytime high in Winnipeg is -13 °C while the seasonal overnight low is -23 °C.