Winnipeg will see beautiful conditions this week with more sun and seasonably mild temperatures.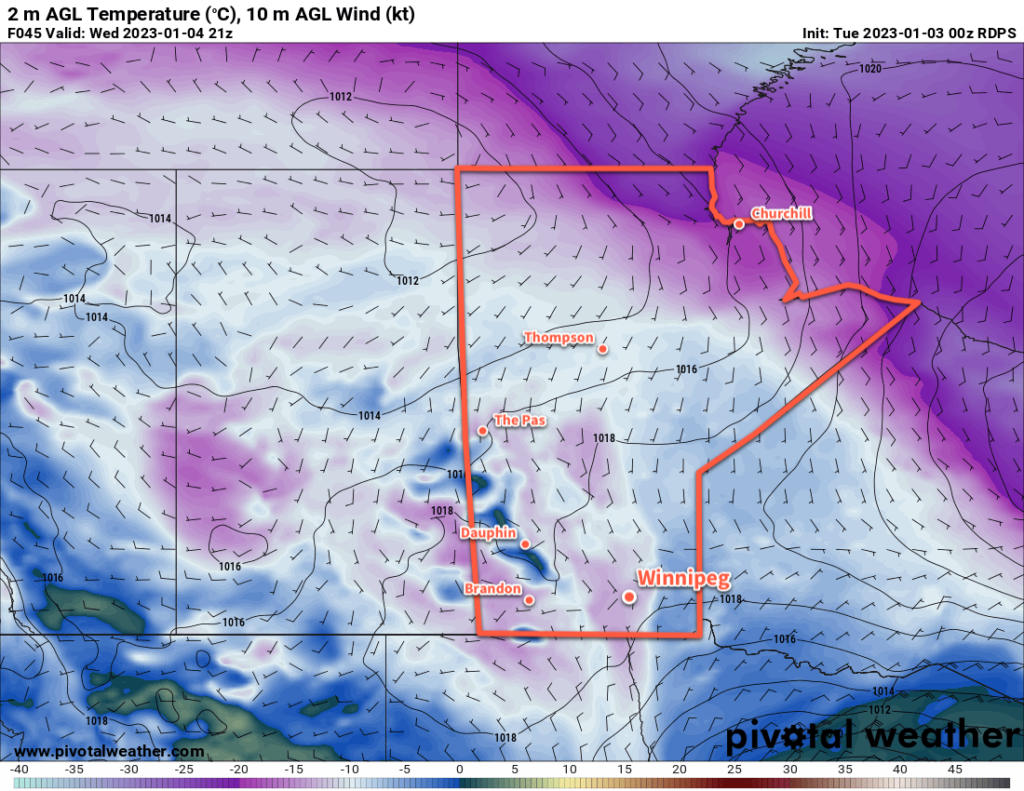 With the polar vortex in Canada's eastern Arctic and retreating northwards, it's nothing but beautiful weather ahead for southern Manitoba. An upper ridge will build over the western Prairies and then move across the region this week. This will bring sunnier conditions — though a few clouds will likely be seen at times through the week — and seasonably mild conditions.
Daytime highs in Winnipeg will generally sit on the cooler side of the -5 to -10 °C range over the next few days with overnight lows in the mid-minus teens. Winds will be light, eventually shifting to southerly at 15 to 25 km/h towards the later half of the week. No snow is in the forecast.
Really, nothing to complain about. Sunshine and seasonably mild temperatures are a treat for January in this part of the world!
Long Range Outlook
Heading into the weekend some more cloud will push into the region as a stronger southerly flow develops on the back-side of a departing high pressure centre. No snow is in the forecast, and temperatures will continue to sit at seasonably mild values right into next week.
Enjoy this extended stretch of great winter weather across southern Manitoba!
Today's seasonal daytime high in Winnipeg is -13 °C while the seasonal overnight low is -23 °C.