A tropical disturbance that was once a powerful super typhoon over the open waters of the Western Pacific earlier this week has now slightly weakened and is taking aim at southeastern Asia.
As of Friday night Soudelor was a typhoon of strength equivalent to a category two hurricane and had just made landfall on Taiwan's northeast shores. The typhoon packed sustained winds of about 170km/h gusting to over 200km/h Friday night as it made a direct landfall on the island of Taiwan. The biggest threat with the typhoon, however, was rainfall. Taiwan's rugged terrain meant that orographic lift (lifting of air pushed up the mountains) would greatly enhance precipitation amounts, especially on the north side of the island. Models showed that as much as a metre of rainfall (or more) could fall before it is all said and done.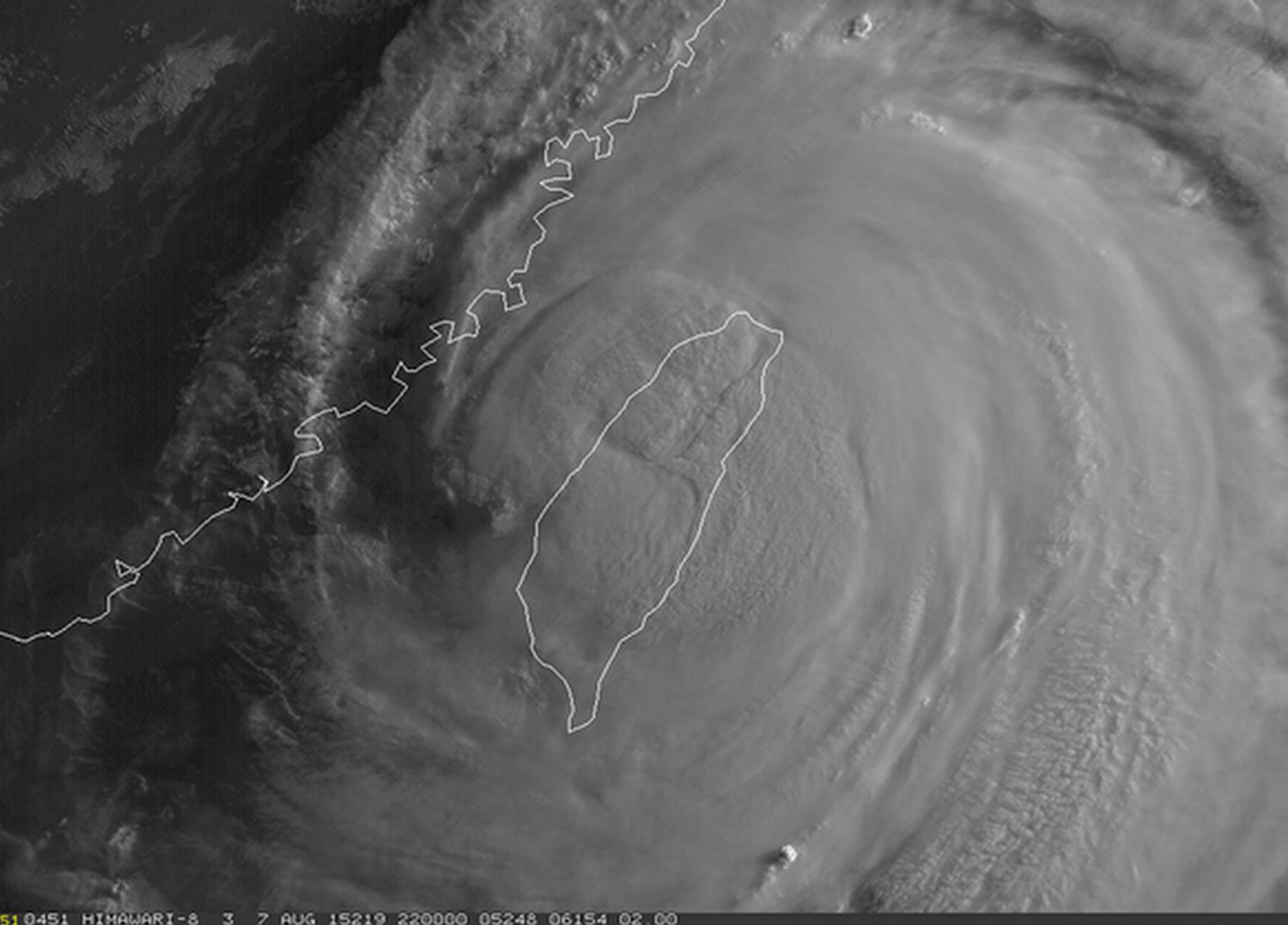 The effects of typhoon Soudelor are still uncertain as of Friday evening but the Taiwanese authorities reported that there were over 2.6 million residents without power, wreaking havoc on day to day activities as well as travel in the region. In addition to that, as of Friday night there were four confirmed deaths associated with the typhoon, two of which were associated with the storm surge which had the biggest impact on the northeast shoreline. The station that clocked the highest rainfall amounts as of Friday evening was the town of Taipingshan, which was already well over a metre of rainfall (1,241mm). Taipei, which is less than 50km from this town, had already recorded an astonishing 500mm in some parts of the city.
Conditions are expected to continue to be poor until later today, as the heavy rains are expected to continue to fall in the northern half of the country. Soils will become saturated, if not already, and overwhelmed by the rainfall, resulting in mudslides in the mountainous regions – a region of Taiwan which is known to be very prone to these types of disasters. Soudelor's effect on China isn't expected to be as severe, but heavy rain/flooding will once again be the main threat as the tropical system moves over China's mainland and begins to weaken.