We'll see more summer-like weather this week in Winnipeg and across the Red River Valley as it continues to feel more like July than the beginning of September.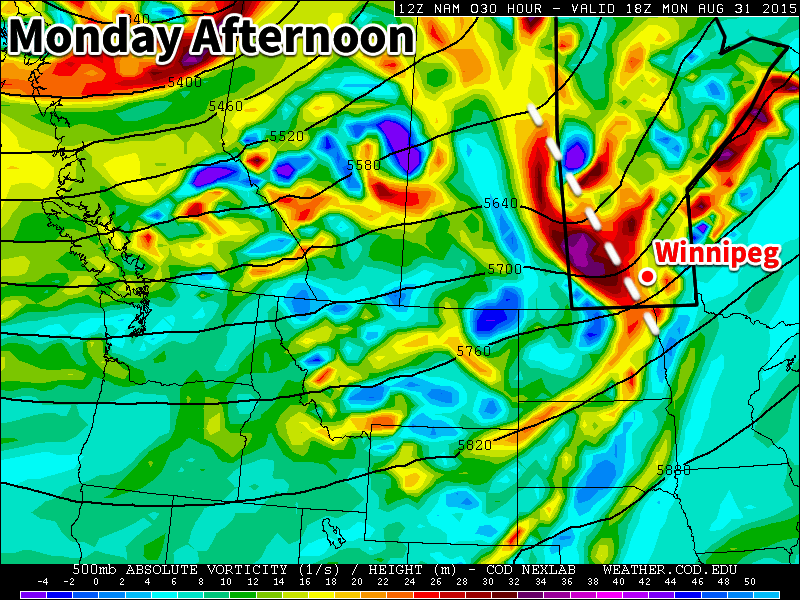 Monday
Today will start out mainly cloudy as a potent upper disturbance moves through southern Manitoba. This disturbance may trigger some thunderstorms early on Monday morning, some of which could impact Winnipeg and the Red River Valley. Once the disturbance moves through, skies should clear, likely at some point in the afternoon. Temperatures will be in the mid to upper twenties with the wind becoming westerly due to the passage of this system.
Tuesday
Tuesday will be a nice day, as temperatures climb into the upper twenties under mainly sunny skies. Winds will be relatively light and from the south. No precipitation is expected on Tuesday, although some storms may develop overnight into Wednesday.
Wednesday
Like Monday, we may see some morning thunderstorms on Wednesday. A strong push of moisture from the south may help to trigger these storms. Should storms develop, they could be severe, but this forecast is still a few days away, so it could change. Besides the risk of storms, Wednesday will be hot and humid, with temperatures near 30C and breezy south winds.
Long Range
The long range forecast shows us cooling down after this week. Once a strong system passes through on Thursday temperatures will drop down to more seasonal values near 20C. Enjoy this little blast of heat while it lasts, it could be one of our last warm spells this year!