Over last weekend and the beginning of this week a dangerous flooding situation set up over most of South Carolina.
[map type="satellite" autofit="1″ disable_scrollwheel="1″] [pin]Gills Creek, South Carolina[/pin] [pin]Millwood, South Carolina[/pin] [pin]Kingstree, South Carolina[/pin] [pin]Sumter, South Carolina[/pin] [pin]Columbia, South Carolina[/pin] [/map]
An upper level low which was in place across the southeast CONUS of the United States slowly drifted eastward, but at the same time drew in a tongue tropical moisture into South Carolina where PWATs exceeded 50mm. With much dynamic lift in place provided by the slow moving upper level low, rainfall, which at times very heavy, persisted between October 2nd and the 5th. By the 6th most of the rainfall had finally dissipated and the disturbance had moved out to sea.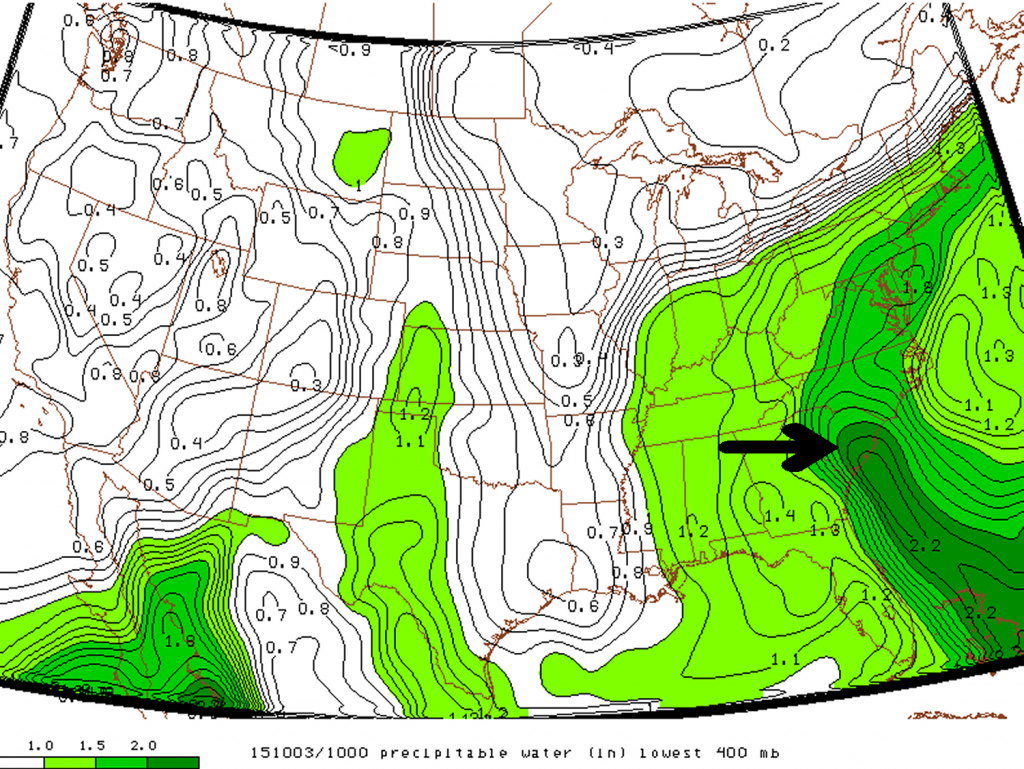 The hardest hit areas comprised of an area along the South Carolina coast extending inland around Charleston and northwest from there. Here, it was common to see storm amounts exceed 500mm. This event broke numerous all time (one, two and three day) rainfall total records including in South Carolina's capital Columbia which recorded 291mm from the event and a one day, all time, record of 175mm. With all things considered this was a historical event for South Carolina. Unfortunately widespread flash flooding occurred with this heavy rainfall and 17 people perished, it is also expected that this natural disaster will top $1 billion dollars in damages.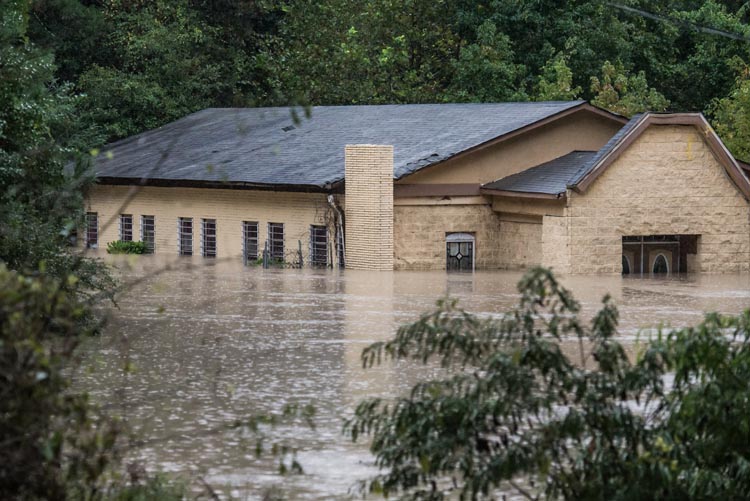 Here are a few more notable amounts from the event (data from NWS):
Gills Creek, SC storm total of 546mm
Seven stations with over 50 years of data had their wettest October on record, only one week into the month (via weather.com)
Millwood, SC storm total 527mm
Kingstree, SC 24-hour total of 399mm, possibly beating the all-time South Carolina 24 hour precipitation record of 376mm from 1999 during Hurricane Floyd (via weather.com).
Sumter, SC storm total of 528mm
This weekend more soggy weather is in place for South Carolina and flood warnings/flash flood watches have already been issued by the NWS. Not as much rain is expected from this system as it is faster moving and PWATs are not quite as high as seen last week. The one bit of good news that has come out of this flooding is that all moderate drought that was in place has been wiped away from the state.