Cool weather continues for Winnipeg, but temperatures will return closer to seasonal values soon.
An Arctic ridge over the province today will bring another day of cool conditions too Winnipeg. Starting with cloudy skies, some sunny breaks will develop as the day progresses with clearing likely through the afternoon. Temperatures will reach only around 8°C with light northerly winds. Skies will should be mostly clear tonight with light winds and a low near -2°C.
Temperatures will rebound on Tuesday as the ridge pushes off to the east. Winnipeg will reach a high near 14°C with southerly winds up to 30 gusting 50 km/h. Winnipeg may see a few afternoon clouds, but it should be a fairly sunny day. An approaching low pressure system will spread cloud into the region Tuesday night. Southerly winds near 20 km/h will help keep temperatures a tad milder with a low near +4°C in the city.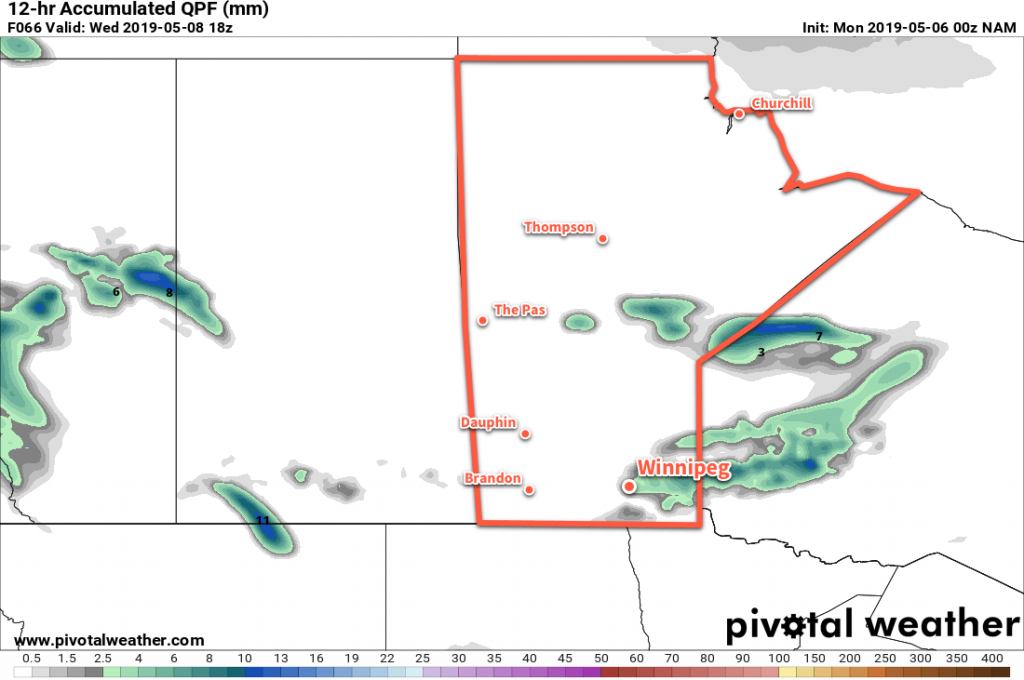 Winnipeg will see a chance of showers on Wednesday, particularly in the morning, as a cold front swings through. Winds will pick up out of the northwest to around 30 gusting 50 km/h with skies becoming mixed for the afternoon. Temperatures will likely be a tad cooler than Tuesday; Winnipeg should see a high near 13°C. Skies will clear out on Wednesday night as temperatures head to a low near +1°C.
Long Range Outlook
Temperatures will return to seasonal values this weekend, but more cloud will move into the region before that happens. Mixed skies on Thursday will give way to cloudier conditions with a chance of rain Friday night into Saturday. Once that's past, though, the region should see some sunshine and highs in the upper teens for the rest of the weekend!
Today's seasonal daytime high in Winnipeg is 17°C while the seasonal overnight low is +3°C.