A potent Pacific low will bring warm temperatures and snow to Southern Manitoba, followed by a blast of Arctic air.
Winnipeg will see seasonably mild, but somewhat unpleasant conditions today. An area of snow — perhaps occasionally mixing with rain — will slowly move the region. Temperatures will hover around +1 °C for much of day, buoyed by the mild 20–30 km/h southerly winds. The wind will ease later this afternoon. Temperatures will begin to fall late in the day as a cold front passes and a moderate north wind develops. The organized snow will end this evening, but the chance for some more light snow will continue overnight. Temperatures will fall to a low near -20 °C with northerlies of 30 gusting 50 km/h easing to around 20 km/h by morning.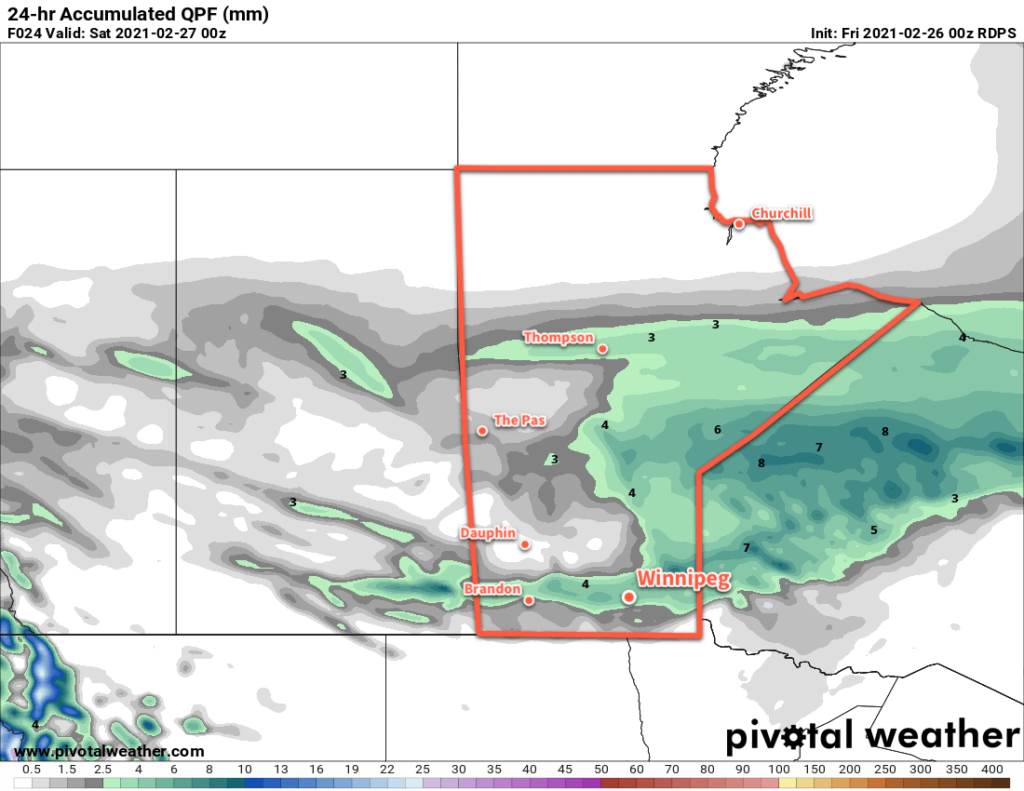 Temperatures will stay much cooler on Saturday as a broad Arctic high moves into the province. Winnipeg will see a high near -16 °C, but skies will stay cloudy with a chance of light snow as an upper-level disturbance pushes through. Fortunately, that north wind will ease through the day. The cloud cover should break up for Saturday night with temperatures heading to a low near -20 °C again.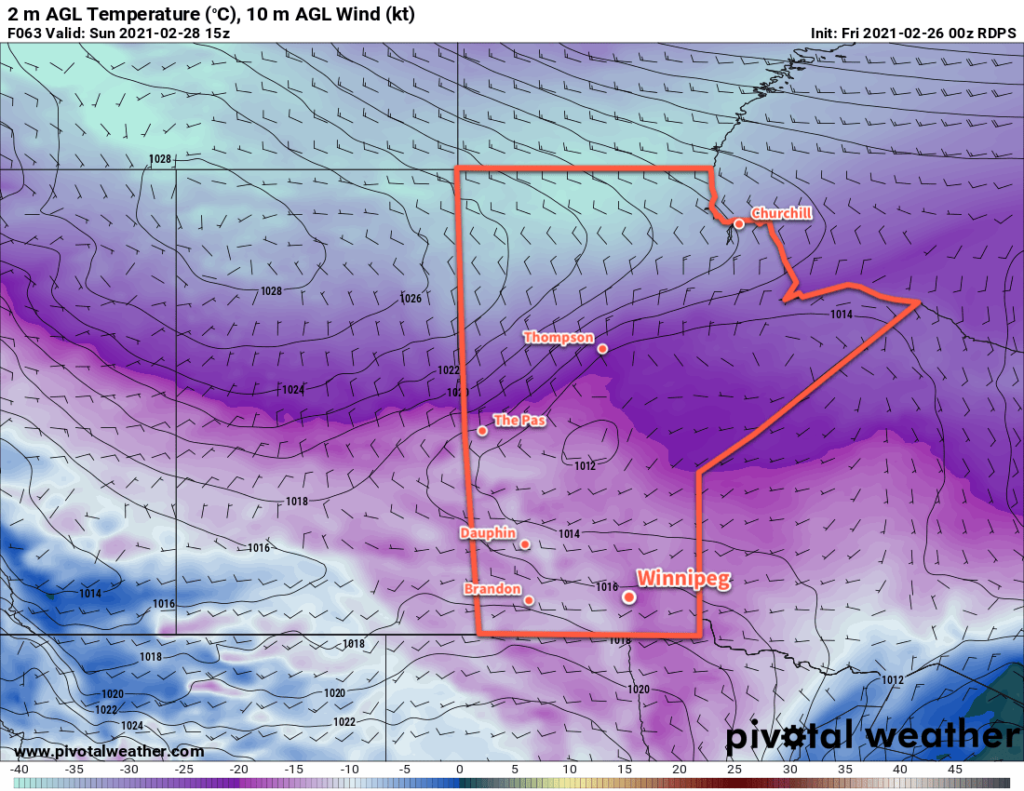 A weak low will slump through the province on Sunday, bringing some slightly warmer air into the region. Winnipeg will see a high near -10 °C with light southwest winds turning northwest and strengthening to 30 gusting 50 km/h by the evening. The city will see another chance for some light snow through the afternoon and evening hours. Skies will clear out on Sunday night and temperatures will plummet to a low near -27 °C.
Long Range Outlook
Temperatures will quickly warm next week with highs climbing back above freezing by Tuesday. This will mark the start of what is forecast to be a prolonged period of seasonably mild conditions. With the longer days and increasing strength of the sun, some might even think Spring is around the corner by next weekend…
Today's seasonal daytime high in Winnipeg is -6 °C while the seasonal overnight low is -16 °C.