Winnipeg will continue to see seasonably mild conditions right through the coming weekend.
A broad upper ridge building across the Prairies will bring mild weather to southern Manitoba over the coming days. Winnipeg will see light east-southeast winds with highs gradually climbing from around -1 °C today up to +3 °C on Friday. Overnight lows will also be mild, coldest tonight near -8 °C and warming to -2 °C by Friday night.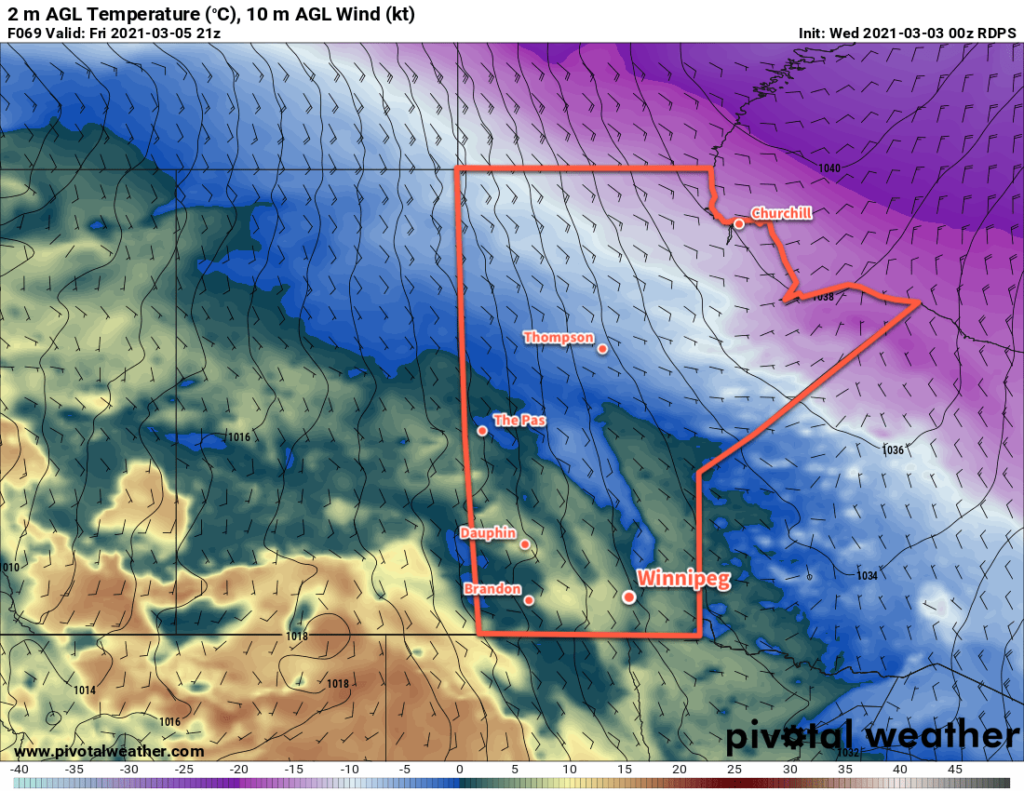 Skies will stay mostly sunny over the next couple days with just a few clouds around both today and tomorrow. A sharpening warm front moving into the region on Friday will bring a bit more cloud, but no notable rain or snow will fall over the coming days.
Long Range Outlook
This weekend, a low pressure system will move from southern Alberta northeast into northern Manitoba, bringing a surge of warmer weather with it. With breezy southerly winds, temperatures will climb into the upper single digits this weekend across southern Manitoba. The precipitation with this system should stay well to the west and north.
Behind this low, cooler conditions will return to the region next week. Unsettled conditions with a chance of rain and/or snow are possible by next Tuesday and Wednesday as winds shift to the north.
Today's seasonal daytime high in Winnipeg is -5 °C while the seasonal overnight low is -15 °C.