A series of disturbances drifting eastwards across the Prairies will bring variable cloudiness and mild temperatures to Winnipeg this weekend.
The city will see a windy start to the day with a continuation of yesterday's southerlies. Winds will gradually ease from 40 km/h this morning to around 20 km/h midday as a trough moves into southern Manitoba. This system will bring mixed skies to the region as temperatures climb to a high near 16 °C. The trough will move through this afternoon, ushering in northwest winds up to 30 gusting 50 km/h late this afternoon. Skies will clear tonight as temperatures head to a low near -2 °C with easing winds.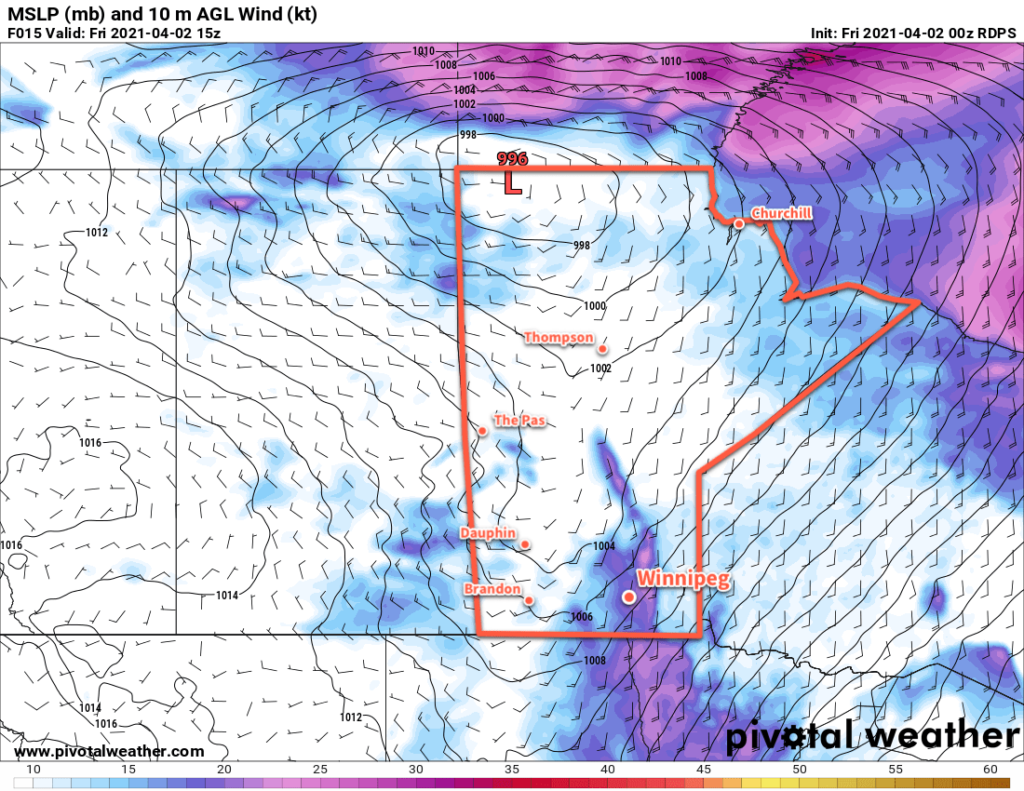 On Saturday, a broad area of high pressure will quickly slide through the province followed by a low collapsing from Saskatchewan into North Dakota. This will bring light easterly winds to the region with mixed skies. Temperatures will still be pleasant with a high near 13 °C. Partly cloudy skies will continue on Saturday night with a low near freezing.
On Sunday, the next significant low will begin working eastwards across Saskatchewan. This will bring mostly cloudy skies to southern Manitoba. A lingering surface ridge will keep winds light out of the east-northeast in Winnipeg with a high near 13 °C again. Temperatures will dip to around +4 °C on Sunday night with cloudier skies and a southeast wind near 20 km/h.
Long Range Outlook
Winnipeg will see variable cloudiness through the first half of the week followed by cloudier weather with a chance of showers for the latter half. Temperatures should stay mild right through the week with highs in the low to mid-teens.
Today's seasonal daytime high in Winnipeg is 6 °C while the seasonal overnight low is -6 °C.