Winnipeg will see a couple more chances for showers or thunderstorms this week as unsettled conditions stretch to the weekend.
A low pressure system moving into the province overnight brought widespread showers and thunderstorms to the province. Any remaining activity that moved on overnight will drift off to the northeast this morning, leaving behind mixed to cloudy skies. Temperature will warm up quickly through the morning, reaching around 27 °C by midday. The warmth will be accompanied by humid conditions — dew points will climb into the upper teens — and provide a moderate amount of energy for the redevelopment of thunderstorms.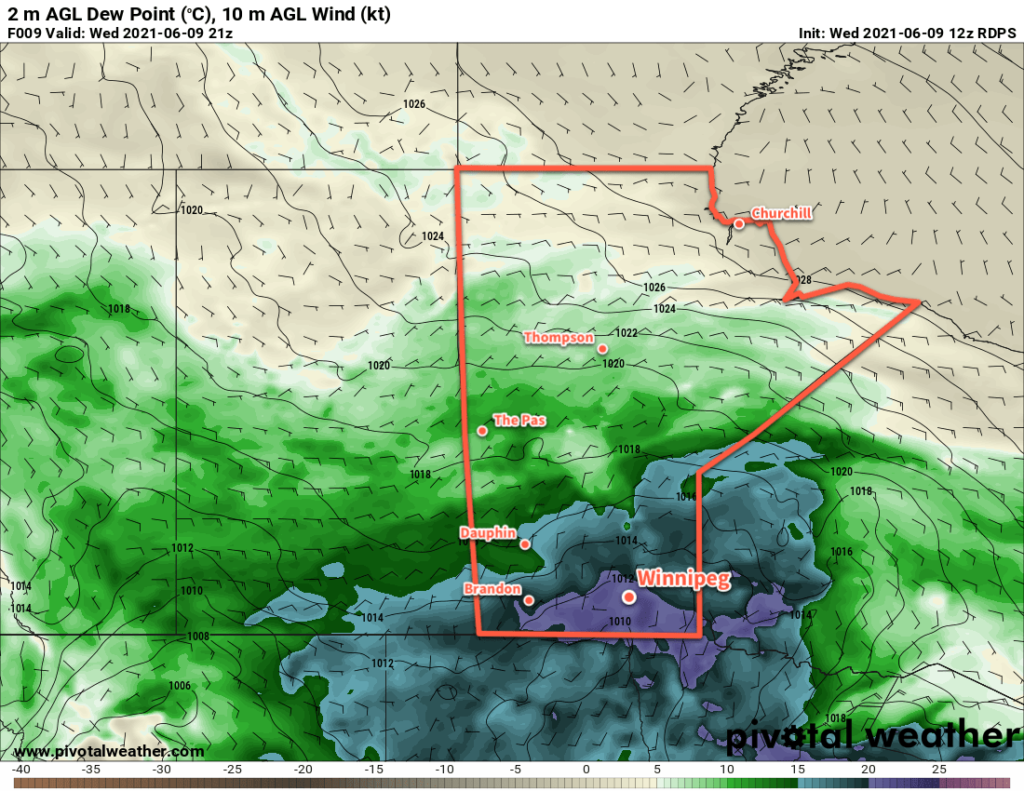 A shortwave moving into the region will provide a trigger for storm development later today. As it crosses the Red River Valley midday, it will bring showers and thunderstorms with a low risk of isolated severe thunderstorms. The primary threat from these thunderstorms will be torrential downpours and marginally severe hail.
Skies will stay on the cloudier side tonight with a low near 14 °C.
Thursday will see a brief lull between disturbances. Temperatures will climb to a high near 24 °C under mainly cloudy skies. The city will see northerly winds through the day at around 20 km/h. Temperatures will dip to a low near 17 °C on Thursday night with a chance of showers or thunderstorms overnight.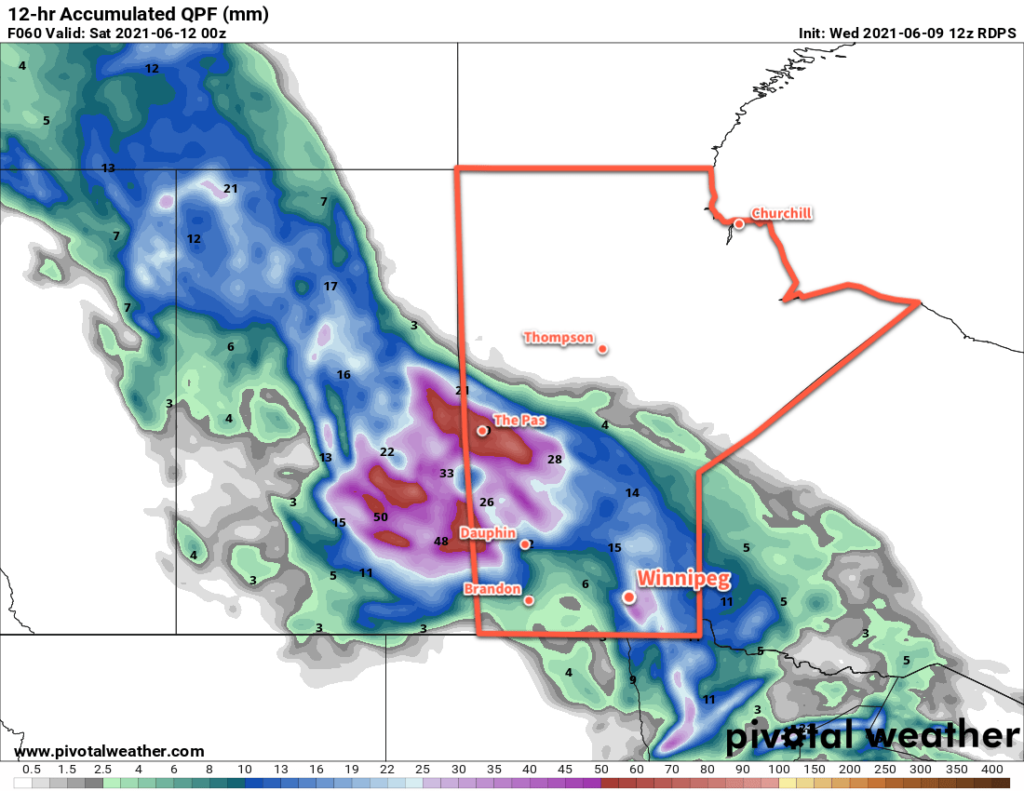 A low pressure system will lift through the Prairies on Friday, bringing more rain to southern Manitoba. A broad area of showers will move through the region with a risk of thunderstorms. There will be little to no risk of severe weather with this system. The rain will keep temperatures a bit cooler with a high near 22 °C. The wind will shift from easterly near 20 km/h in the morning to south-southwest at 30–40 km/h in the afternoon. Skies will clear out late in the day with diminishing winds. Winnipeg will see a low near 14 °C on Friday night.
Long Range Outlook
A stretch of warm, dry weather will develop this weekend into next week. Winnipeg will see plenty of sunshine with highs of 25–30 °C and lows in the teens. Humidity levels look to stay comfortable right through the next week.
Today's seasonal daytime high in Winnipeg is 23 °C while the seasonal overnight low is 10 °C.