Winnipeg will see one more cool and unsettled day before warmer weather moves in for the weekend.
It will be another seasonably cool day in Winnipeg today in the wake of the low pressure system that moved through mid-week. Temperatures will climb to a high near 9 °C with westerly winds of 20–30 km/h. The entire region will likely see scattered showers move through, tapering off from west to east through the afternoon. Skies will clear out this evening as the winds ease. Winnipeg will see a low near +1 °C.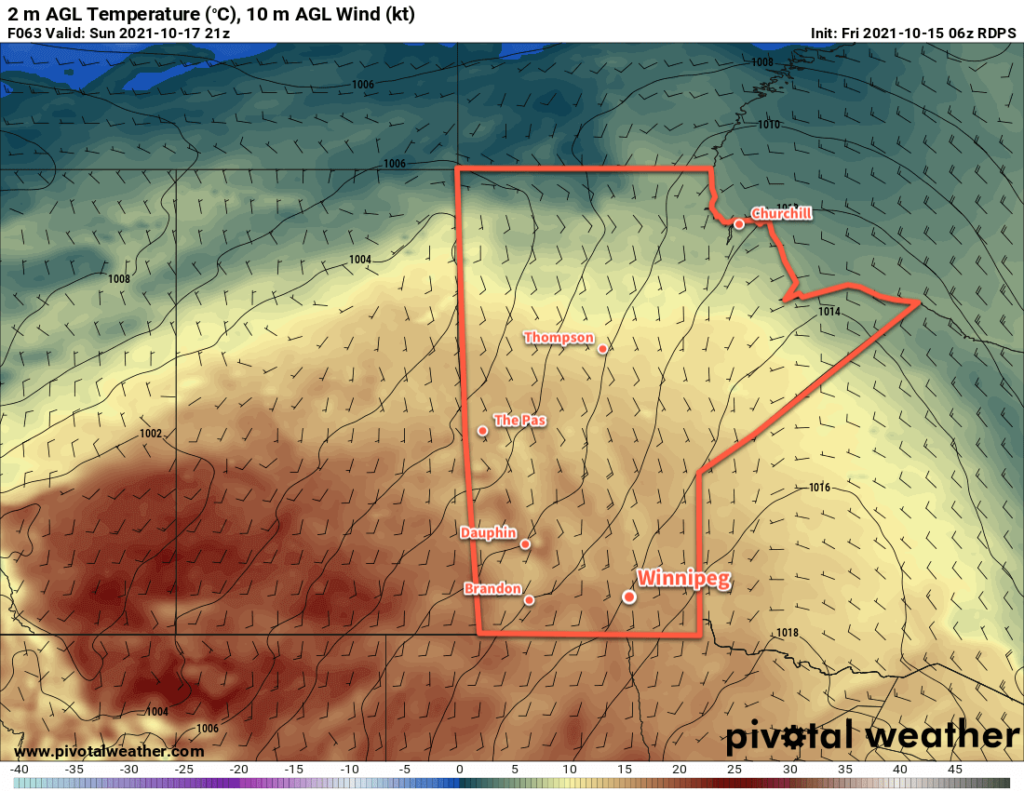 An upper ridge will strengthen as it moves into the Prairies this weekend, bringing sunny skies and a milder Pacific air mass. Winnipeg will see clear skies through the weekend with westerly winds near 20 km/h on Saturday and southerly winds of 20–30 km/h on Sunday. Temperatures will climb to a high near 14 °C on Saturday, followed by the upper teens on Sunday. Overnight lows will warm from the low single digits on Saturday night to around 5 °C on Sunday night.
Long Range Outlook
The warmer weather will stick around for Monday, then a cold front will sweep across the region. Forecasts show little precipitation with this, but temperatures will shift back towards more seasonal values for the rest of the week.
Today's seasonal daytime high in Winnipeg is 10 °C while the seasonal overnight low is 0 °C.