Winnipeg will see a couple more mild days before a passing low brings snow, gusty northerly winds, and much colder temperatures to the region.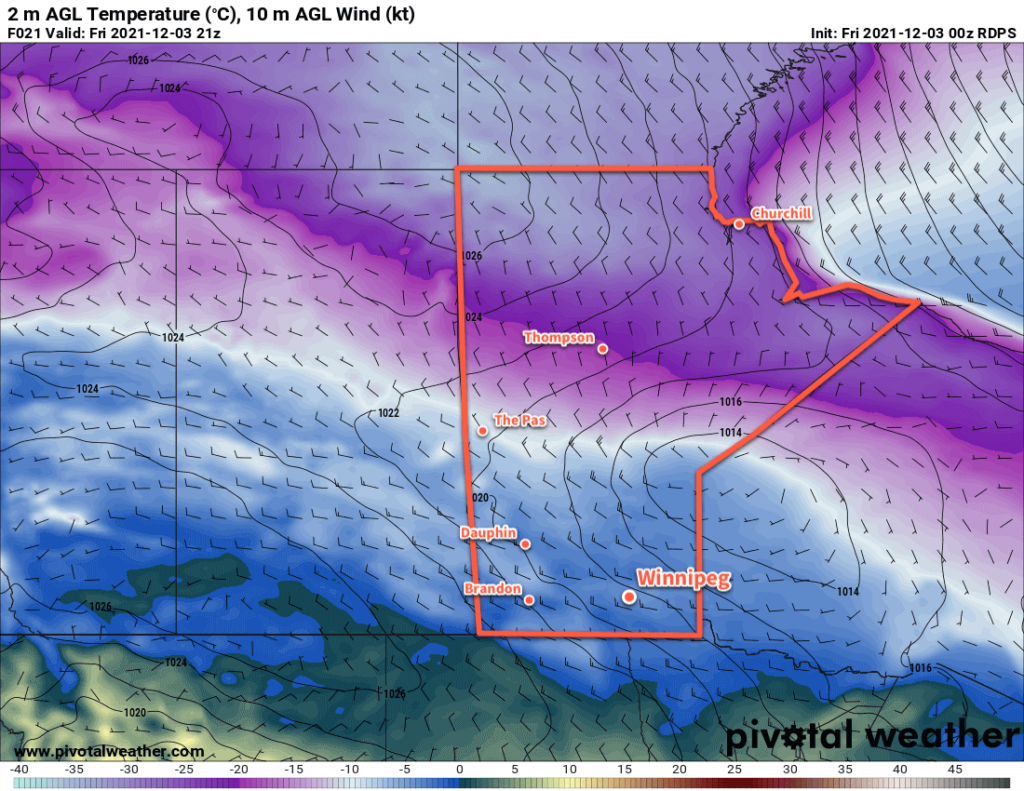 A strong, zonal flow aloft will continue to spread mild Pacific air across the Prairies over the next couple days. This will keep Winnipeg's high temperatures in the -5 to 0 °C range through Saturday under variable cloudiness.
The next notable weather system will be a low pressure system moving through the northern United States this weekend. This system will bring two distinct weather events to southern Manitoba, beginning on Saturday night.
The first phase of this system will be an area of light snow that spreads across southern Manitoba on Saturday night. Primarily from the Trans-Canada Highway (TCH) corridor and south, light snow will move from southwestern Manitoba on Saturday evening to Lake of the Woods by midday Sunday. Accumulations with this first wave of snow will increase from 0–2 cm along the TCH corridor to 5–10 cm along the international border.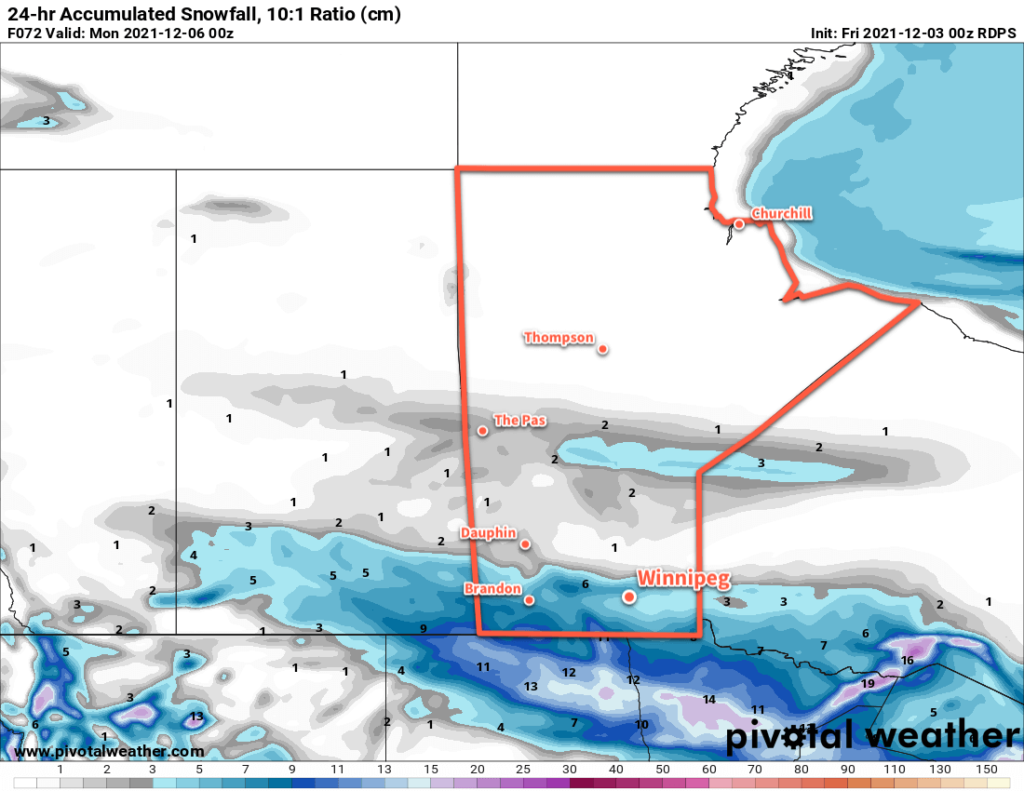 The second phase of this system will be an arctic cold front that sweeps through the region Sunday afternoon into the evening. This front will support some flurries as it moves through as breezy northerly winds shift to the northwest. Temperatures will hover around -6 or -7 on Sunday, but for those planning on attending the football game, note that wind chills will be closer to -15 and it'll be a brisk wind that develops later in the afternoon.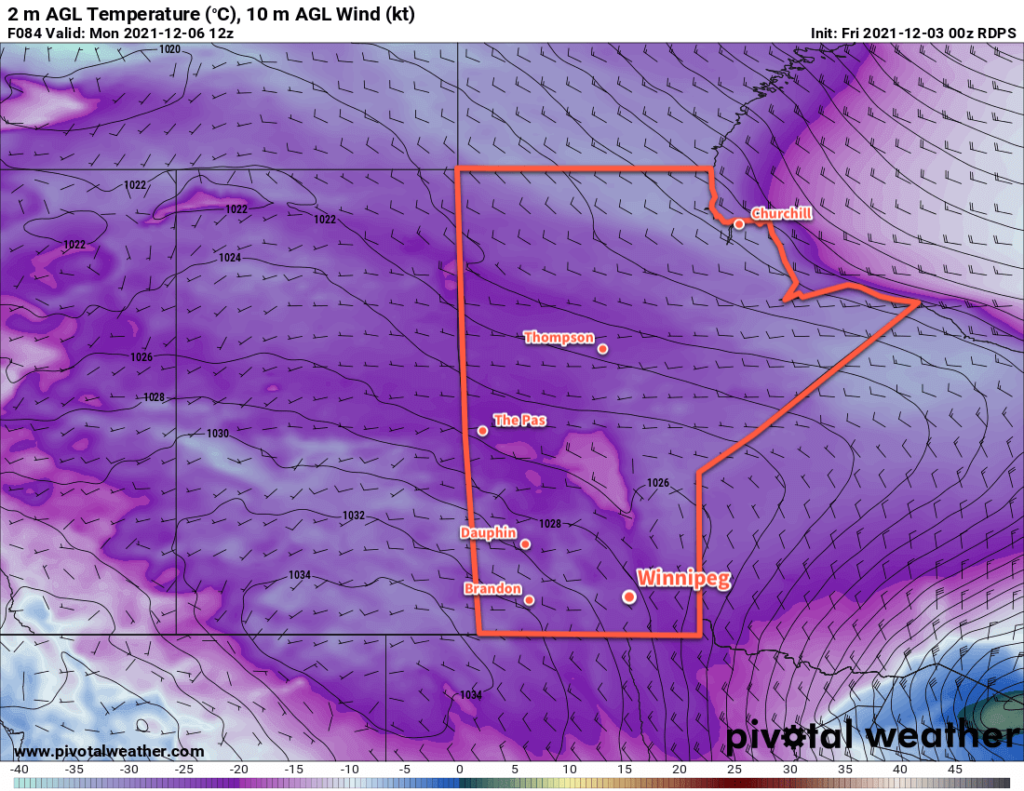 Skies will clear out behind the front on Sunday night as winds die off. Temperatures across the region will plummet to a low of -20 to -25 °C.
Long Range Outlook
Below seasonal temperatures will linger over the region to start next week with daytime highs of -15 to -20 °C on Monday and -15 to -10 °C on Tuesday. Seasonal conditions will move in on Wednesday, followed by a warmer Thursday with a chance of snow. Cooler temperatures are forecast to return for next weekend.
Today's seasonal daytime high in Winnipeg is -7 °C while the seasonal overnight low is -16 °C.