Cold temperatures will stay in Winnipeg for another night, then a gradual warming trend begins for the region.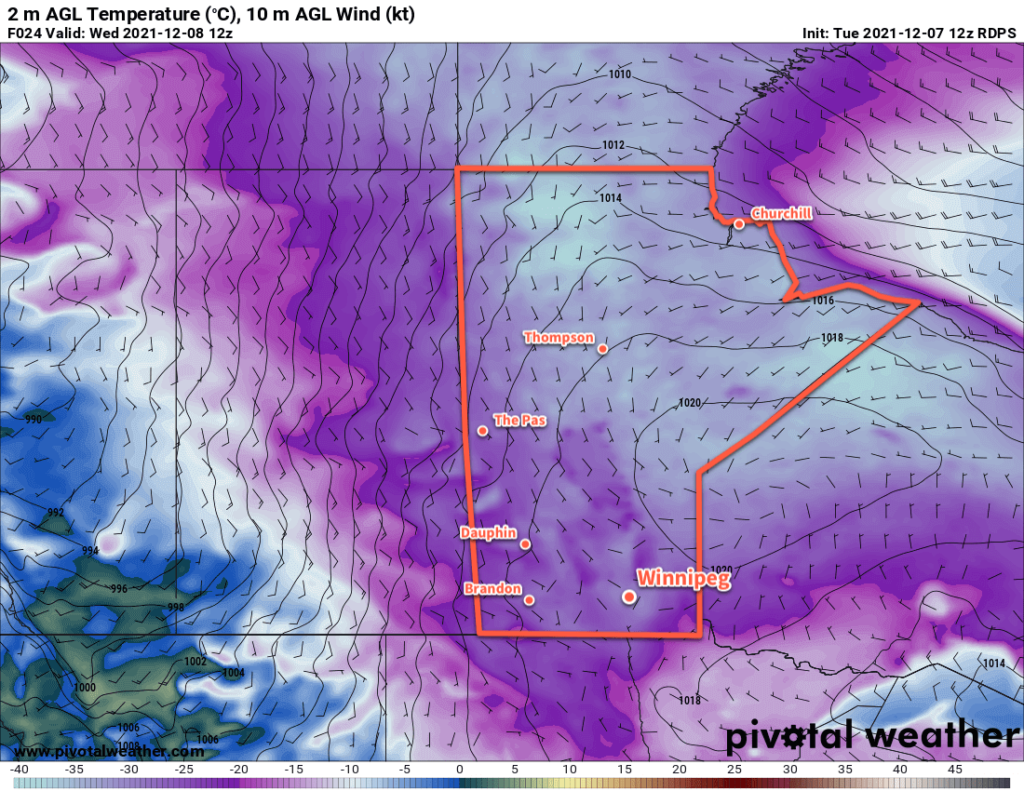 Before that pattern shift occurs, though, it will be another cold day in southern Manitoba. Temperatures will moderate more than they did yesterday with most areas seeing a high in the mid-minus teens today. That will come with plenty of sunshine too, save for a few afternoon clouds. Another Arctic high moving through will send lows into the -25 to -30 °C range tonight under clear skies.
Wednesday will mark the beginning of the pattern transition as an upper trough swings into the Prairies. It will spawn a pair of low pressure systems: one over the northern Prairies along the Arctic front and another over southern Saskatchewan along a push of occluding Pacific air. This area of low pressure will push up against the Arctic ridge exiting Manitoba, making for a relatively unpleasant day in the Red River Valley. Skies will cloud over on Wednesday morning as warmer air begins to push in aloft, followed by strengthening southerly winds. Winnipeg can expect to see winds of 40–50 km/h by the end of the day. Temperatures across the region will climb to around -10 °C by evening.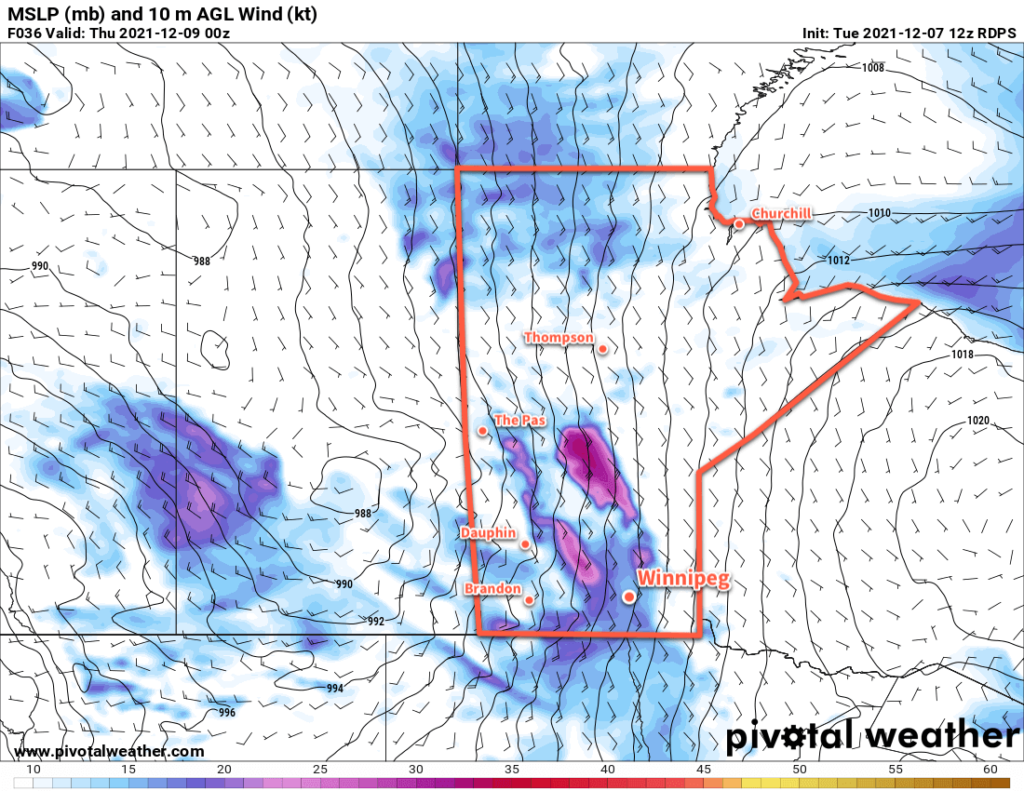 This system will then push snow from western Manitoba into central Manitoba on Wednesday night. Over southern Manitoba, the snow will ease to just a few flurries if much of anything with only 1–2 centimetres possible. Those southerly winds will continue through much of the night as temperatures rise to around-5 °C by Thursday morning.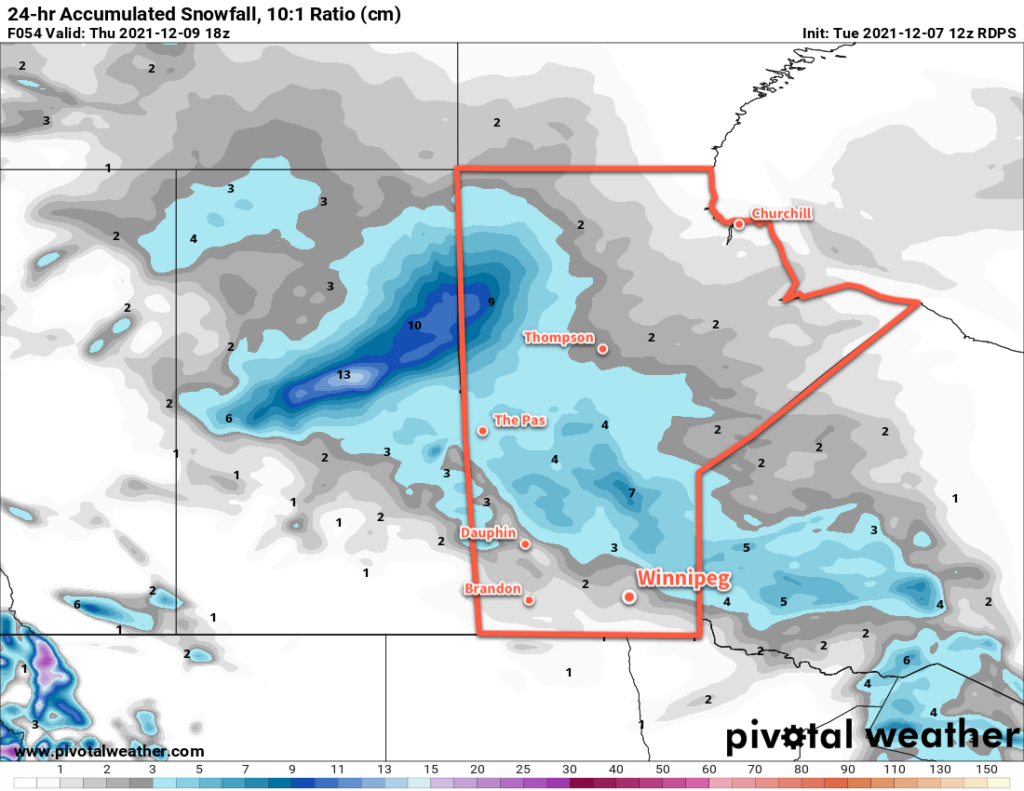 After that, the broader weather pattern will change. The Arctic Vortex, currently sitting over Hudson Bay, will start to retreat northwards. This will allow a more westerly flow to develop over the Prairies, spreading milder Pacific air into the region. Daytime highs will rise into the -5 to 0 °C range for the end of the work week.
There should be a fair amount of sunshine after skies clear out on Thursday that lasts into the weekend. The southerly winds will ease and shift westerly on Thursday as the skies clear out.
Long Range Outlook
Milder temperatures stay right through the weekend with highs likely climbing above freezing on Sunday. Forecasts show a bit more cloud moving into the region for next week, but mild temperatures continue with highs near or a couple degrees below 0 °C. The next notable chance for snow in the region may come next mid-week when the next disturbance moves into the region.