A northwesterly flow will bring seasonably cool and showery weather to southern Manitoba this week.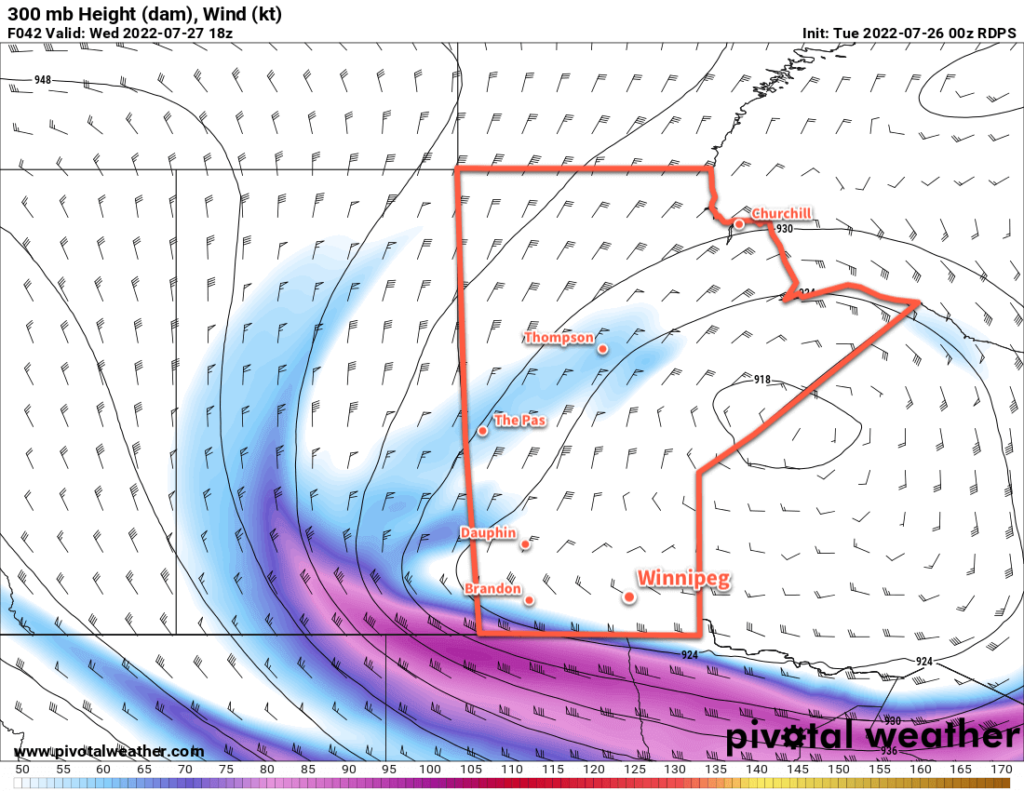 An upper low slumping from northern Manitoba towards Lake of the Woods will usher a northwest flow into Manitoba and bring seasonably cool temperatures to the region. Today will start off with showers ending early, followed by mixed skies with more showers likely later in the morning and into the afternoon. A few thunderstorms may even develop in the afternoon, but no organized severe weather threat will exist with them. Temperatures will climb into the low to mid-20s this afternoon with a northwest wind increasing to 30 gusting 50 km/h.
The showers will taper off in the evening with the loss of daytime heating. Partly cloudy skies will linger overnight with a low in the mid-teens.
On Wednesday, the upper low will drag a trough southwards over the Red River Valley, bringing more showers to the region. Temperatures will be even cooler with a high only around 20 °C. The region will see breezy northerly winds again through the day. The showers will taper off in the evening, but some cloud will continue to linger into the night. Temperatures will dip down into the low teens overnight.
The whole disturbance will begin to move off from the region on Thursday. Winnipeg should see mixed clouds with just a small chance of any more rain showers. Temperatures will climb back into the low 20s with light northerly winds. Skies should finally clear out by Thursday evening as a ridge of high pressure builds into the region. Temperatures will head to an overnight low in the low teens again on Thursday night.
Long Range Outlook
The heat returns for the weekend with highs climbing back to seasonal or seasonably warm values. There should be plenty of sunshine and little chance of rain. Overnight lows will also warm substantially, climbing back into the upper teens.
If the next few days of cooler, showery weather isn't your cup of tea, don't worry! The summer heat is right around the corner.
Today's seasonal daytime high in Winnipeg is 26 °C while the seasonal overnight low is 13 °C.