Winnipeg will continue to see a mix of weather this week with near-seasonal temperatures.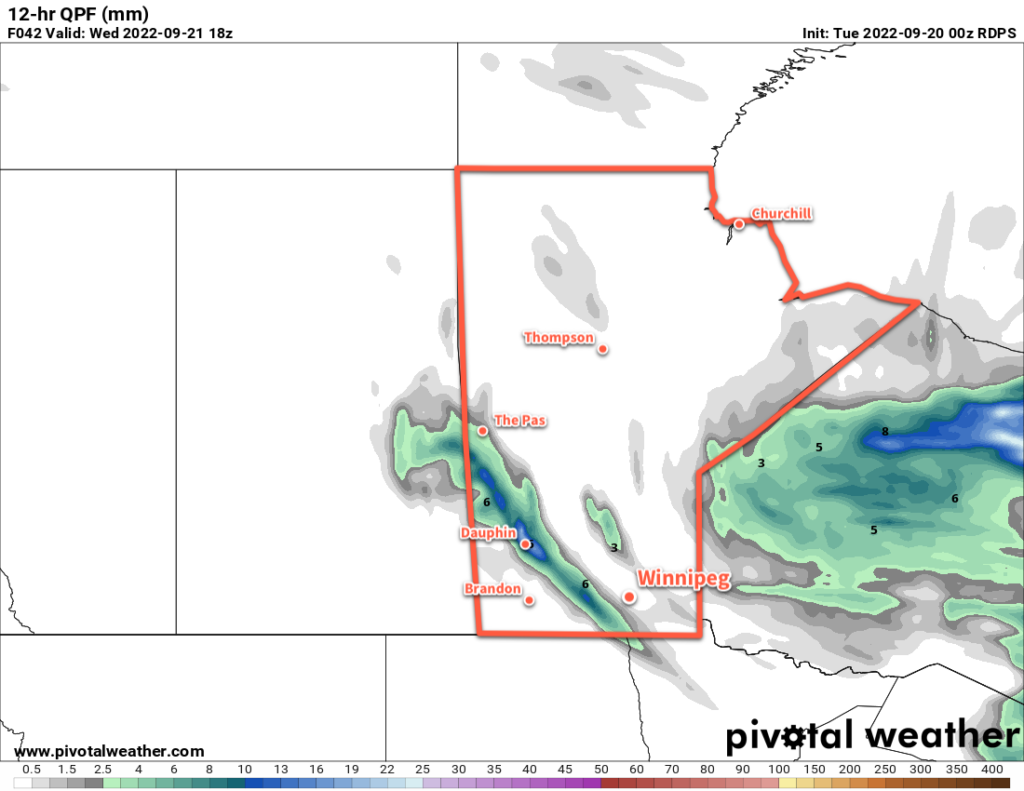 Today will be a pleasant late-summer day in Winnipeg with westerly winds picking up to 30 km/h and bringing sunshine back to the area. Temperatures should climb close to the 20 °C mark this afternoon. More cloud will move into the region this evening as a cold front sweeps through. Some more showers are likely tonight as northwest winds usher cooler air into the region, but the most organized precipitation will fall along the western escarpment of the Red River Valley and in the lee of the lakes. In these areas, anywhere from a couple millimetres to potentially over 10 mm is possible. In Winnipeg and much of the Red River Valley itself, though, just a few light showers are likely through the night with little accumulation.
Any remaining showers should taper off on Wednesday morning as a high pressure system pushes into the region. The clouds may linger into the afternoon as brisk northwest winds up into the 30 to 40 km/h range continue. Temperatures will be cooler on Wednesday with highs only in the mid-teens. The winds will ease off on Wednesday night as skies clear and temperatures head to an overnight low as cold as +1 or +2 °C.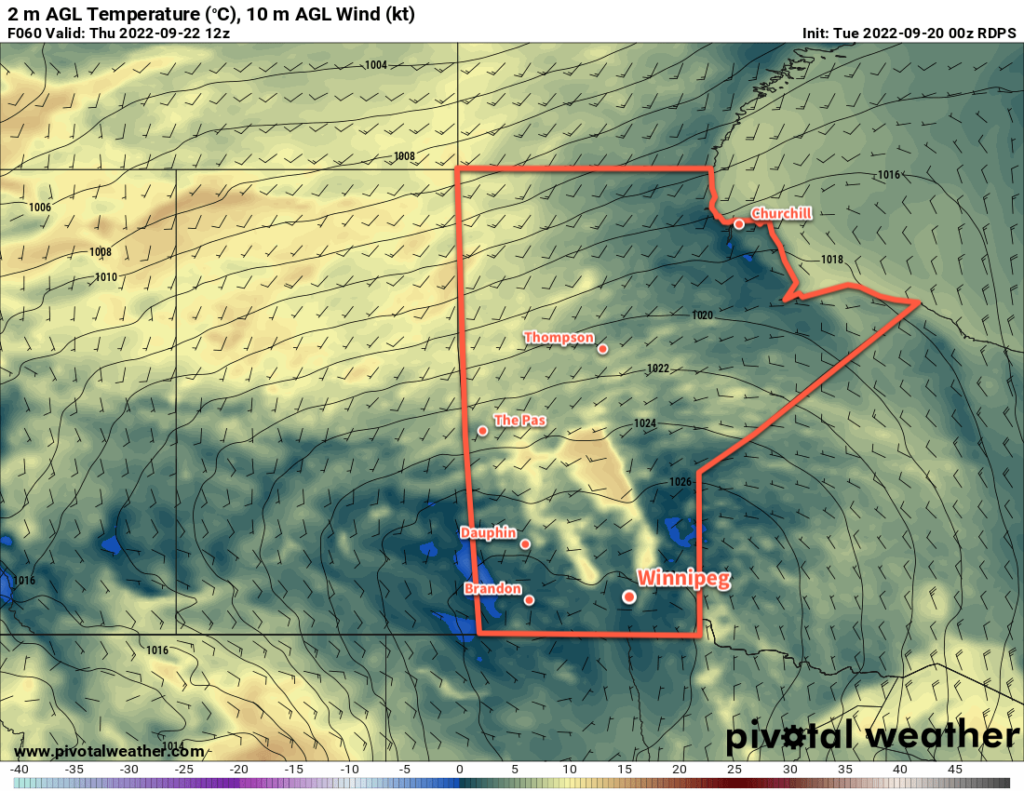 The high pressure system will bring mainly sunny skies to the region on Thursday. Winds will be light and highs will again sit in the mid-teens. The high will begin shifting off to the east later in the day. As it exits the area, southerly winds will begin to pick up as more cloud moves into the
Long Range Outlook
Another disturbance moving into the region on Friday will bring cloud and a good chance of rain. Accumulations across the region may vary significantly; Winnipeg could see 2 to 4 mm with increasing amounts southwards. Some cloud and showers may persist into Saturday as temperatures finally warm back to seasonal values. The sun should make a full return on Sunday.
Today's seasonal daytime high in Winnipeg is 17 °C while the seasonal overnight low is 5 °C.