There are no complaints here about the upcoming weather in Winnipeg: plenty of sunshine and mild temperatures!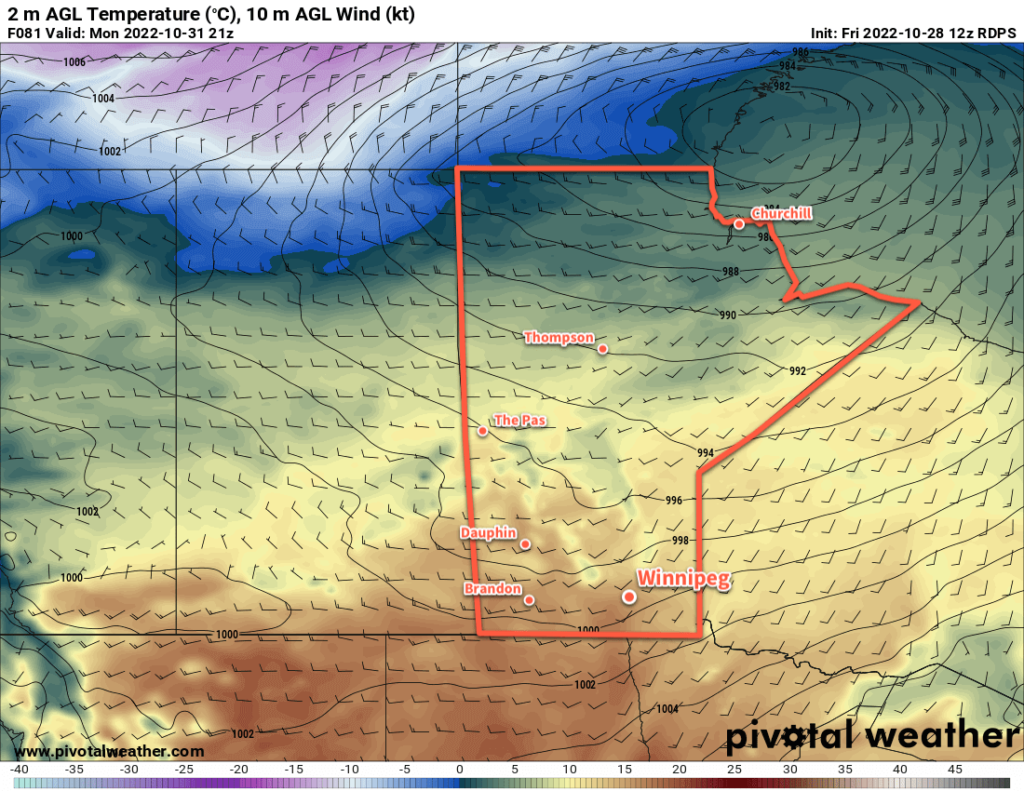 A series of strong low pressure systems moving through the Canadian Arctic will sustain a westerly flow aloft over the Prairies this week. That will keep western Canada under the influence of milder Pacific air and keep the colder Arctic air locked up in the north.
As a result, Winnipeg will see nothing but seasonably mild conditions ahead with daytime highs in the 10 to 15 °C range and overnight lows hovering near or just above freezing. Skies will be fairly sunny as dry conditions persist across the region, but some cloud cover is possible on tonight into Saturday morning before clearing out. Winds will be a bit breezy out o the southwest today, then calmer conditions will move in for Saturday and Sunday.
Long Range Outlook
The warm weather will stick around into the start of next week, but it will get a bit windier out of the west. For Halloween evening, it still looks like it will be close to 10 °C around trick or treat time and cool off gradually through the evening.
By mid-week, the weather pattern will begin to shift, bringing in cloudier conditions and a return towards seasonal temperatures. Long-range forecasts show the next notable chance for precipitation arriving at the end of next week. What it falls at is anyone's guess right now, but signs point towards a bit of a wintery mix that could end with a bit of snow finally sticking. Hopefully not, though, and we can keep the snow away for as long as possible!
Today's seasonal daytime high in Winnipeg is 7 °C while the seasonal overnight low is -3 °C.