A westerly flow aloft will bring seasonably mild temperatures to Winnipeg this week.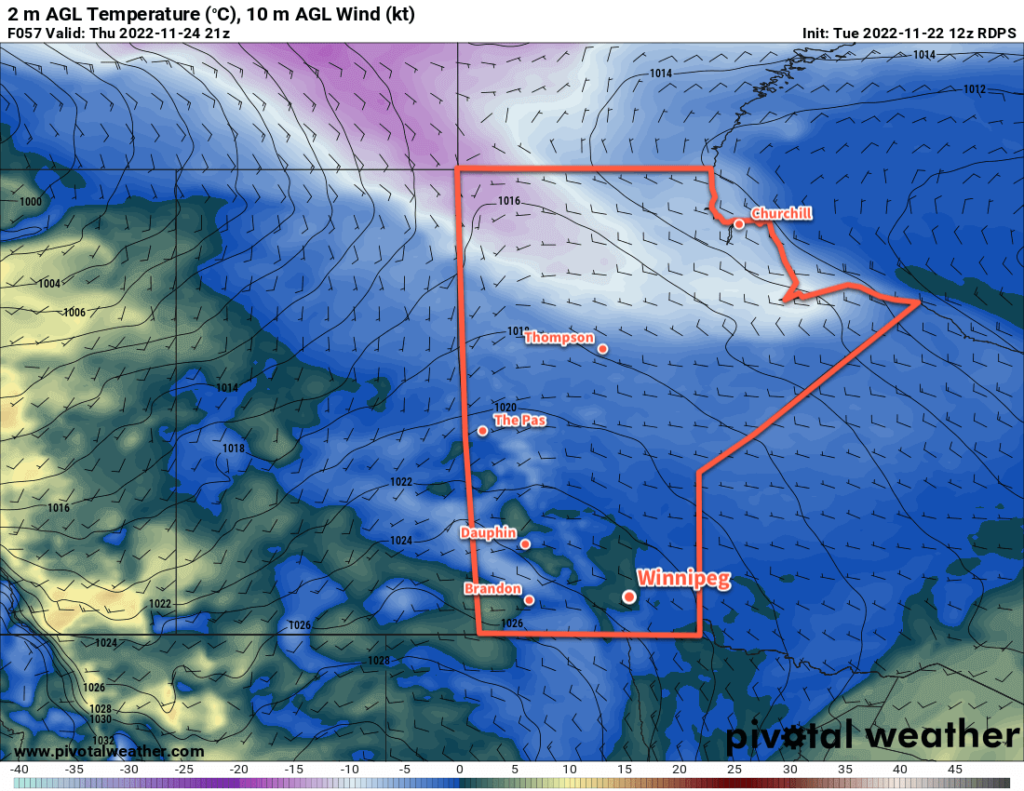 The Red River Valley will get a late-November treat of mild temperatures this week as daytime highs climb back above freezing. A series of low pressure systems tracking along the northern borders of the Prairie provinces will help shunt the Polar Vortex back into the High Arctic. As it retreats, that will allow for a sustained flow of milder Pacific air to spill across the Rockies and into the Prairies.
As a result, the region will see more sun than has been around in a while with mild temperatures. Daytime highs will sit around the freezing mark or just a bit warmer with lows warming from the -5 to -10 °C range mid-week to close to freezing by the end of the week.
There won't be much chance of snow this week; the only notable possibility looks to be on Wednesday night as a weak cold front moves through. It may bring a brief band of snow through the region with it, but accumulations look like they'd be low.
Long Range Outlook
The stretch of warmer weather will come to an end this weekend as a series of weak disturbances begin to move through, bringing cloud and light snow. Each successive impulse will gradually bring temperatures back to near-seasonal values to start next week and into seasonably cool conditions later next week.
With the cooling trend will come more cloud cover and plenty of chances for light snow.
So for now, enjoy the beautiful late-November week ahead!
Today's seasonal daytime high in Winnipeg is -4 °C while the seasonal overnight low is -13 °C.