A pleasant few summer days lie ahead for Winnipeg with plenty of sunshine and temperatures climbing towards the 30°C mark. A low pressure system passing through on Wednesday will bring breezy winds, muggy conditions, and a chance of showers to the Red River Valley.
Winnipeg will kick off the week with a pristine summer day as a ridge of high pressure moves through the region. Temperatures will climb to a high near 29°C under sunny skies and light winds. The heat will be comfortable thanks to low humidity values. Temperatures will dip to a low near 16°C under mainly clear skies tonight.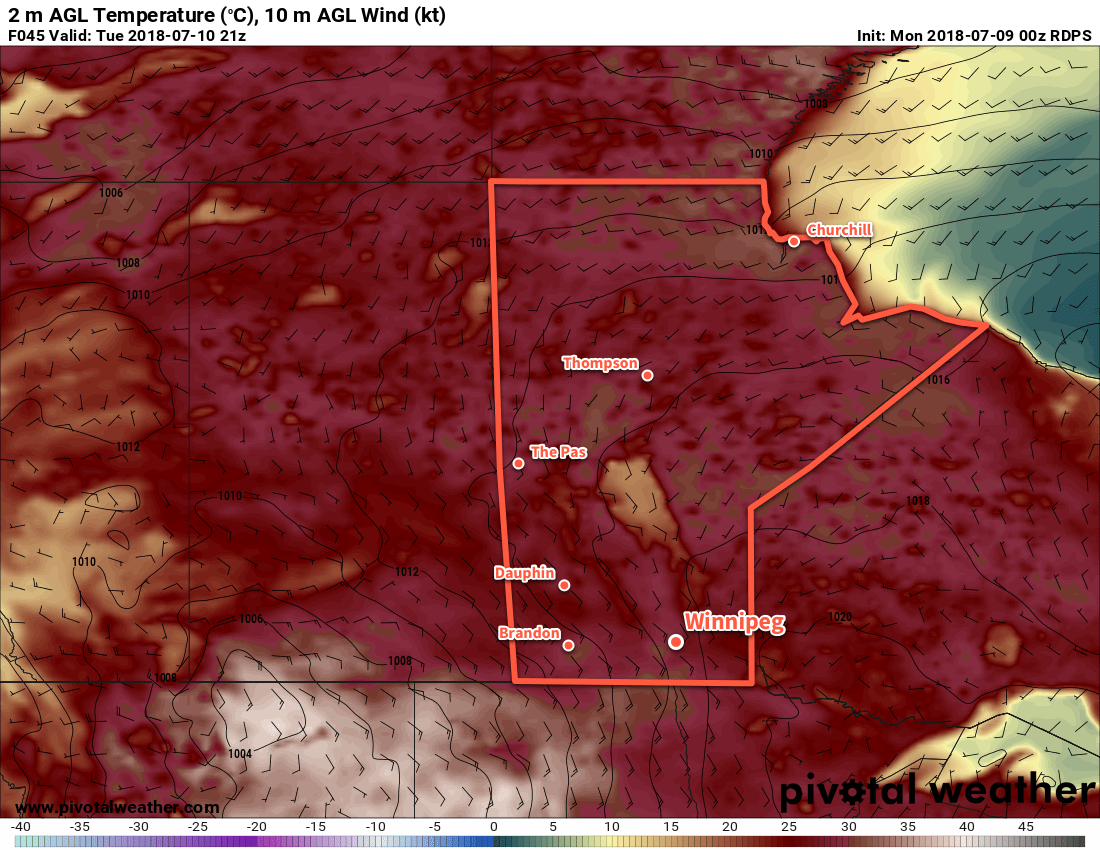 Tuesday will bring partly cloudy skies to the region with a southerly flow redeveloping. There's a small chance of a shower early in the morning in Winnipeg, but most guidance suggests that the rain will pass to the southwest of the Red River Valley. Otherwise, it will be a warm day with a high near 30°C. Winds will pick up out of the southeast to 20 to 30 km/h.
The next low pressure system crossing the Prairies will begin to impact southern Manitoba on Tuesday night. With a chance of showers or thunderstorms, it will spread cloud into southern Manitoba along muggier conditions. Winnipeg will see a mild low near 21°C as winds increase out of the south to 30 to 40 km/h.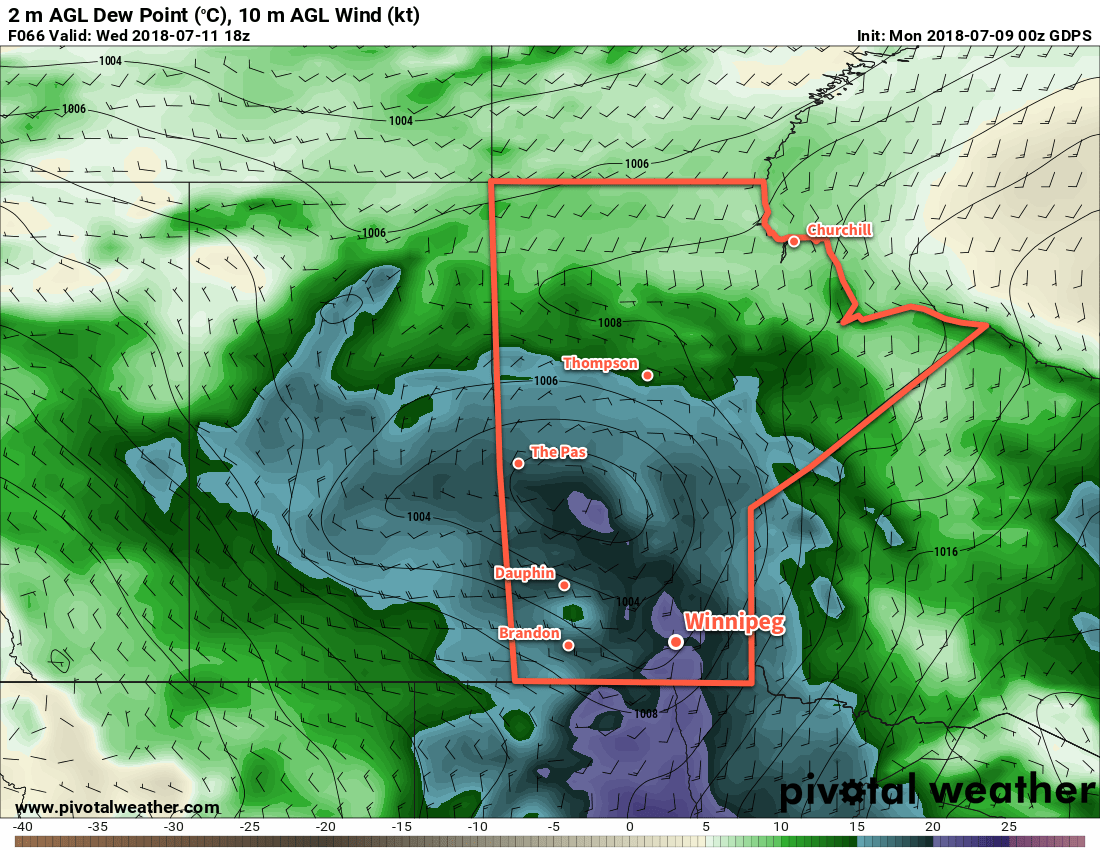 Much of the rain with this low is forecast to spread north of the Red River Valley into the Interlake on Wednesday. That said, Winnipeg and areas south will see a chance of showers on Wednesday morning as a cold front sweeps eastwards through the region. Once it clears midday, the breezy southerly winds will shift to westerly near 30 gusting 50 km/h. Winnipeg will see a high near 30°C again.
Skies should remain clear on Wednesday night with a low near 19°C.
Long Range Outlook
The remainder of the week continues to look warm with highs near 29 or 30°C and comfortable humidity levels. Both Thursday and Friday look to bring mainly sunny skies to Winnipeg.
Unsettled weather is forecast to return Friday night into Saturday as the next low pressure system moves through the region, bringing another chance of thunderstorms to the Red River Valley.
Winnipeg's seasonal daytime high is currently 26°C while the seasonal overnight low is 13°C.