Winnipeg will see seasonal conditions over the coming days with increasing sunshine.
After a mostly cloudy start to the day, the cloud cover should begin to break up this morning. With mixed skies through the rest of the day, Winnipeg will see temperatures climb to a high near 23°C. Winds will be light out of the north today as a ridge of high pressure moves towards the area. Skies will stay mixed to cloudy tonight as a low pressure system in Minnesota lifts towards Lake of the Woods. It will spread showers across southeastern Manitoba through the night. The rain should stay to the south and east of Winnipeg, but there is a chance that a few passing showers graze the city overnight. Temperatures will dip to a low near 12°C.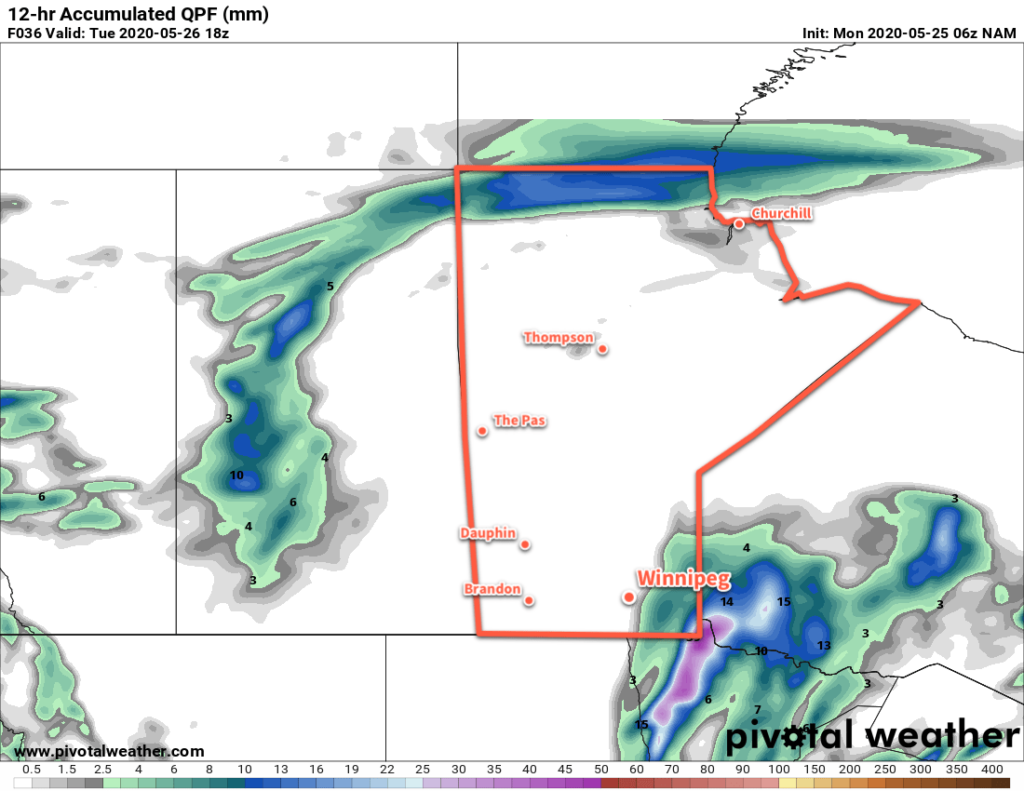 Skies will clear out on Tuesday with a high near 25°C. Winds will shift to the south to around 20 km/h in the afternoon as a low pressure system approaches through Saskatchewan. The city will see mixed skies on Tuesday night with a slight chance of a shower as a cold front swings through. Temperatures will dip to a low near 14°C.
On Wednesday, skies will clear quickly behind the cold front with westerly winds picking up into the 30 to 40 km/h range. The city will see a high near 23°C. Winds will ease to around 20 km/h on Wednesday night as temperatures dip to a low near 10°C.
Long Range Outlook
Cooler temperatures will move in for the second half of the week with highs in the mid-teens and lows down to the mid-single digits. No notable precipitation is in the forecast for the rest of the work week. Heading into the weekend, warmer weather will begin to push back into the region with highs approaching 30°C to start next week!
Today's seasonal daytime high in Winnipeg is 22°C while the seasonal overnight low is 8°C.