Winnipeg will see seasonably cool spring weather this week with plenty of sunshine.
Winnipeg will see some lingering cloud with a chance of showers today in the wake of yesterday's disturbance that moved across the region. The cloud cover will gradually break up through the day with the best chance for showers in Winnipeg late in the morning. The region will see a persistent north wind near 30 gusting 50 km/h through the day today. Temperatures will reach a seasonably cool high near 10 °C.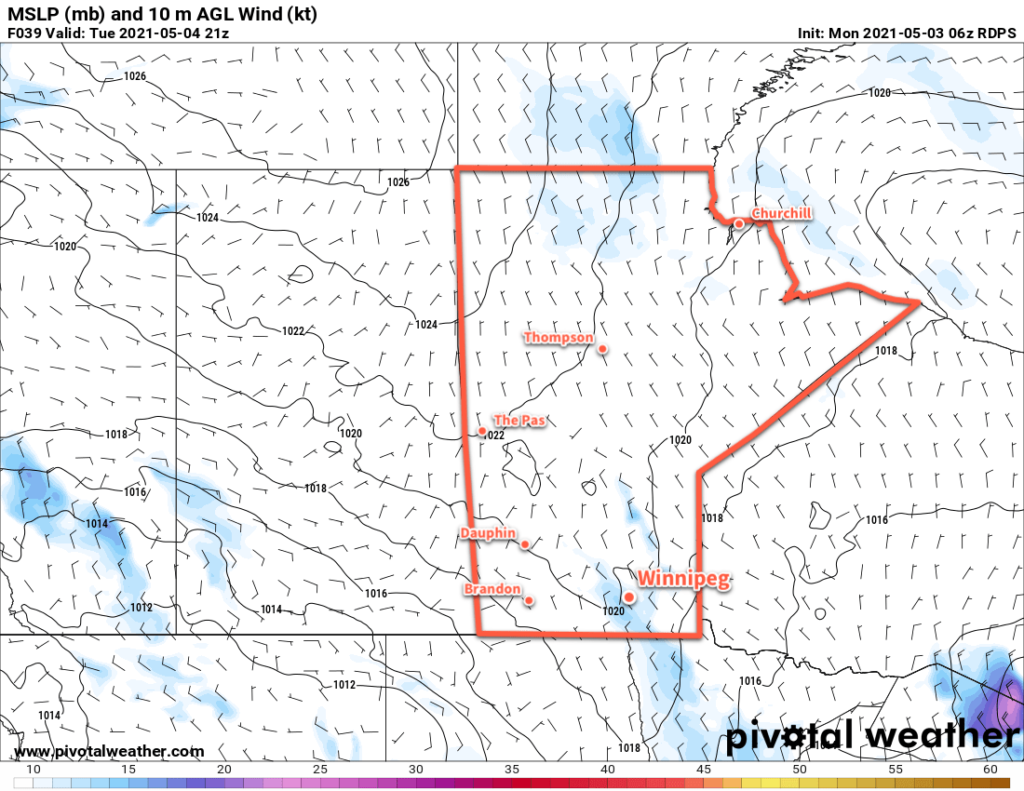 A ridge of high pressure will build into the region tonight and bring clearing skies as the winds ease. Temperatures will head to a low near -3 °C.
This ridge of high pressure will dominate the weather pattern through the rest of the week. Winnipeg will see plenty of sunshine both Tuesday and Wednesday with highs near 10 or 11 °C and lows dipping just below freezing. Winds will pick up out of the north-northwest into the 20–30 km/h range each day and ease for the night.
Long Range Outlook
This ridge will stick around right into the weekend, bringing quiet weather and seasonably cool temperatures to the region. Forecasts show this pattern breaking down next week with seasonal temperatures returning. No rain is forecast.
Today's seasonal daytime high in Winnipeg is 17 °C while the seasonal overnight low is 3 °C.