Early-season winter warmth will continue in Winnipeg, bringing pleasant conditions along with a mid-week wintery mix.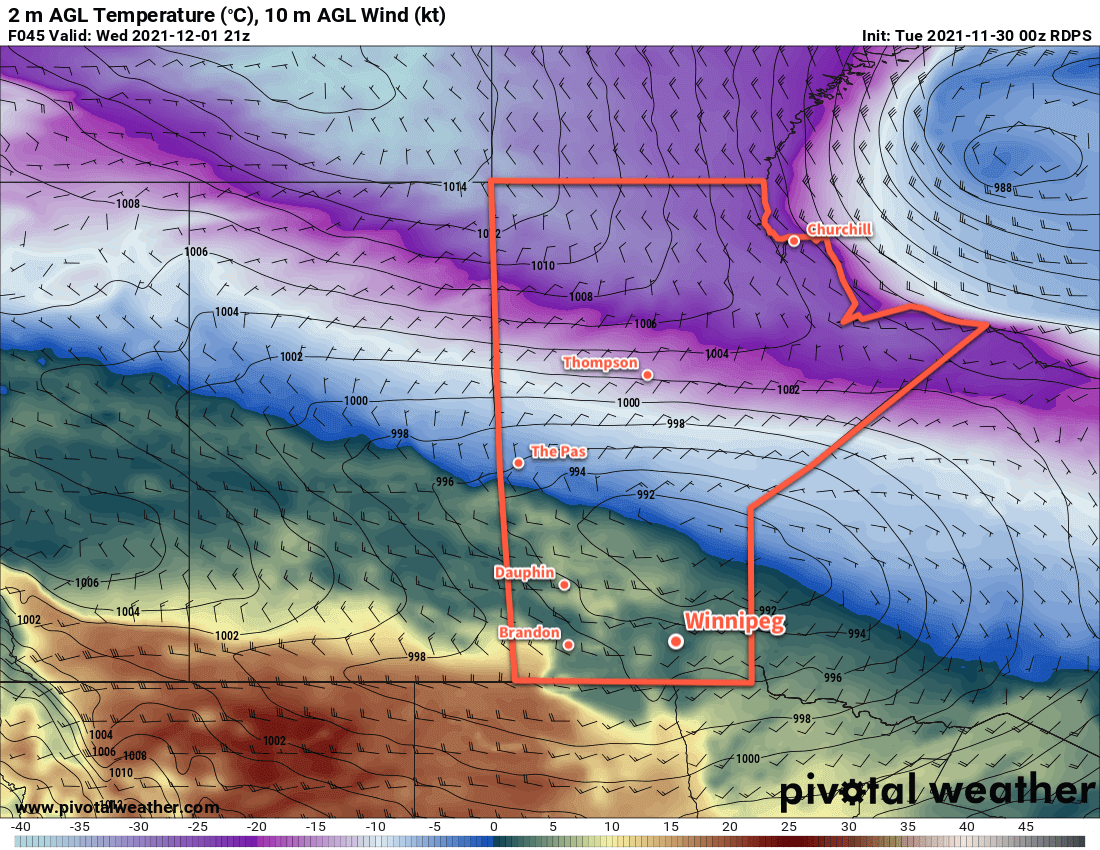 A series of low pressure systems will cross the Prairies this week, spreading more mild air into the region. As a result, Winnipeg will continue to see seasonably warm this week. Daytime highs will sit in the -5 to 0 °C range, but Wednesday will bring temperatures above zero into the low to mid-single digits. Lows will also follow suit, staying several well above the seasonal normals.
The first low pressure system will begin moving into Alberta later today, pushing a warm front eastwards into southern Manitoba. This will spread an area of light snow into western Manitoba this afternoon that will move into the Red River Valley this evening. This system will produce a couple centimetres of snow as it moves through the region.
Alongside this, though, will come another risk of freezing rain. The risk will begin Tuesday afternoon in western and southwestern Manitoba. It will then spread into the Red River Valley overnight into Wednesday morning. The greatest threat for ice accumulation is over southwestern Manitoba, but slippery conditions will be possible throughout the risk area.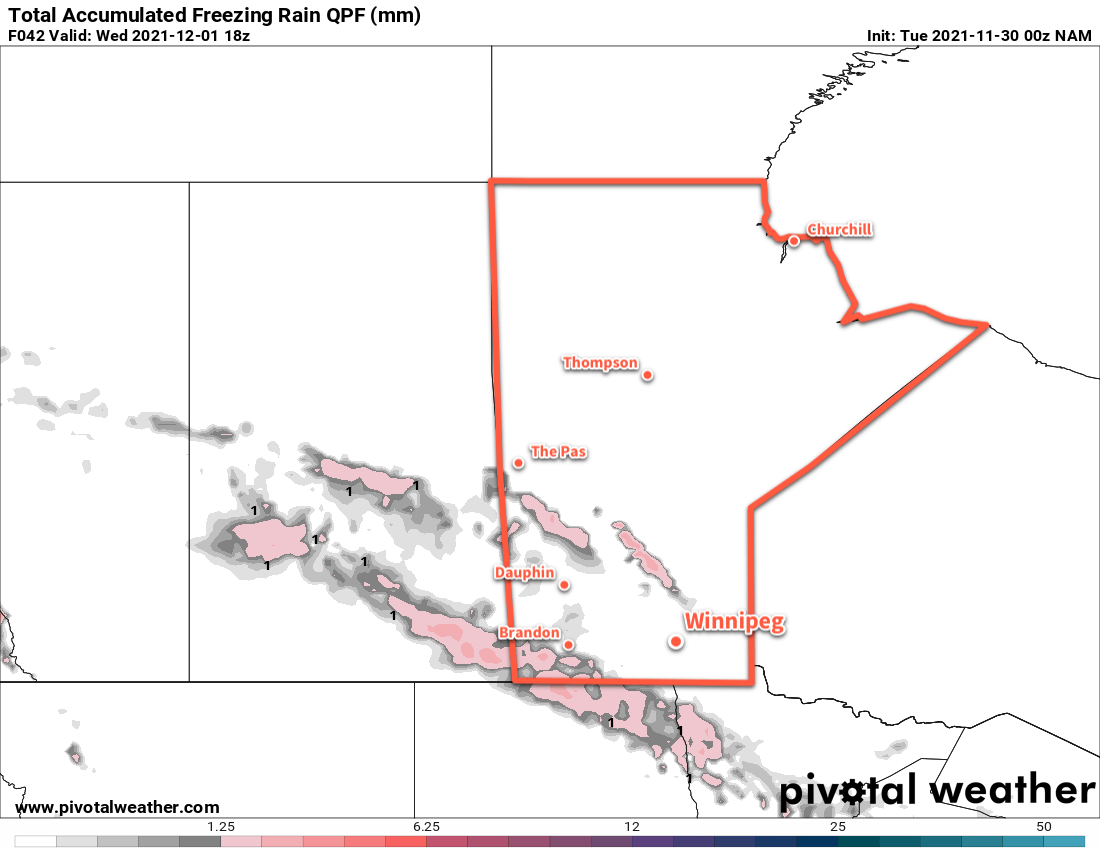 Sunshine will be a relatively rare commodity over the coming week. Today will start off with plenty of sun, but once the cloud arrives later in the day, it'll stick around through Thursday. A few sunny breaks are possible then, but no widespread clearing trend is likely until the end of the week.
Winds will be variable through the first half of the week, but a cold front passing through the region on Wednesday evening will usher in northwesterly winds near 40 km/h that should ease to light by Thursday morning.
A few more flurries will be possible Thursday night into Friday as another low pressure system crosses the province.
Long Range Outlook
Cooler air will filter into the region this weekend and send daytime highs into the -5 to -10 °C range. This shift in temperatures is forecast to persist into next week with near-seasonal overnight lows. Some more light snow is possible Saturday evening into Sunday, then again on Monday night.
Today's seasonal daytime high in Winnipeg is -6 °C while the seasonal overnight low is -15 °C.