Maritimes Experience a Winter to Remember
With spring now in place Maritime residents would expect to see more forgiving weather than they have been experiencing this past winter. However, this has not been the case this past week. The East Coast has been hit with another strong coastal storm that brought blizzard conditions and large amounts of snow Tuesday-Wednesday. A fairly deep low pressure system was anchored just off the coast and drew in some cold air in behind – conditions right for a blizzard.
[map autofit="1″ disable_scrollwheel="1″] [pin]Halifax, NS[/pin] [pin]Saint John, NB[/pin] [/map]
Halifax was especially hit hard by this storm with a general 35cm falling in the city, with some higher amounts reported. These combined with winds that gusted up to 113km/h to create blizzard conditions. Schools, businesses and government offices were forced to shut down and no public transit was running. Currently, Halifax has a whopping 93cm of snow on the ground which almost doubles the old record of snow on ground of 51cm in 1967 for today (records for snow on ground have been kept since 1955 in Halifax). Saint John, NB even had more snow than that on the ground after the storm – 169cm of snow was on the ground Thursday.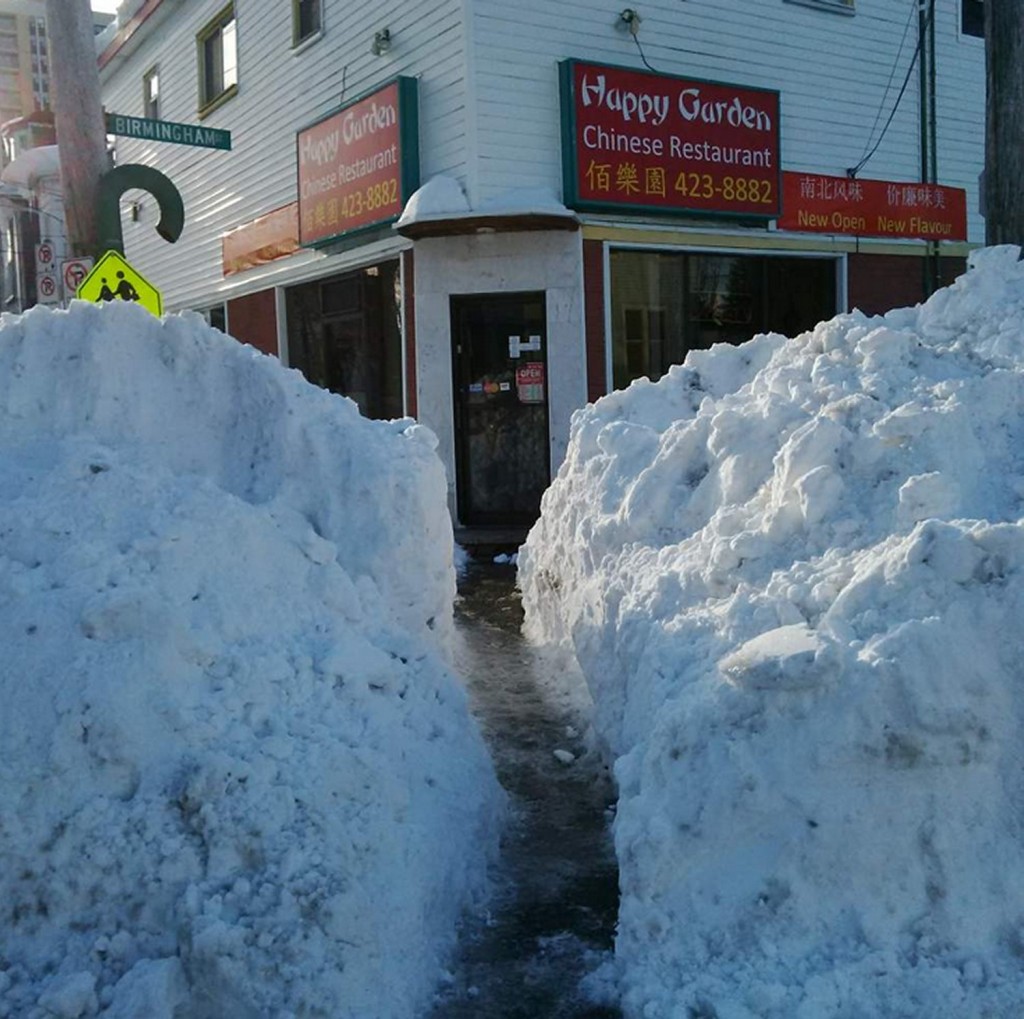 Unfortunately, yet another system is set to affect the Atlantic Provinces as another strong trough makes its way towards the East Coast. The storm will really ramp up later this afternoon – numerous types of precipitation will be in play, with mostly rain near the shoreline, transitioning to mixed types and finally heavy snow as you head further inland. The highest snowfall amounts are expected to be around 40-50cm where it will be all snow, and as much as 20mm of rain could fall in Halifax. City crews have begun clearing city drains to limit the flooding that could take place if most precipitation falls as rain in Halifax.
In other news, Australia has been hit with another strong cyclone this week. The cyclone had a fairly small inner core, but still managed to bring winds of up to 170km/h near Cooktown and a decent storm surge to the coast. Thankfully no injuries were reported with the storm and it is currently in the dissipating stage over northern Australia.