The worst flooding that some parts of Japan have seen in decades occurred this past week as a tropical storm brought tropical, moisture-laden air to the country.
[map autofit="1″ disable_scrollwheel="1″] [pin]Sendai[/pin] [pin tooltip="Ikari"]Ikari Nikko, Tochigi Prefecture 321-2806[/pin] [pin]Nikko[/pin] [pin]Kanuma[/pin] [pin]Tokyo[/pin] [pin tooltip="Joso"]Joso, Japan[/pin] [/map]
Tropical storm Etau had the worst impact on Japan's biggest island, Honshu. Here heavy rain bands were set up for over 24 hours in the area and rainfall totals were further enhanced by local topography. Unstable terrain leading to mudslides also grew to be a concern as heavy rain fell and the ground became saturated. By the end of this past week, when the rain was all said and done, some villages in central and southern Honshu had rainfall totals near 700mm, with some 24 hour totals topping 500mm. It's to note that the average monthly rainfall for September in Tokyo is less than a third of that (181mm). Here are a few of the notable rainfall amounts (provided by weather.com) :
Ikari 551*mm* in 24 hours.
Nikko 668*mm* rainfall total.
Kanuma 444*mm* in 24 hours, which is more than double the previous 24 hour record for the city (record 212*mm* in 2002).
Sendai central business district 269*mm* 24 hour total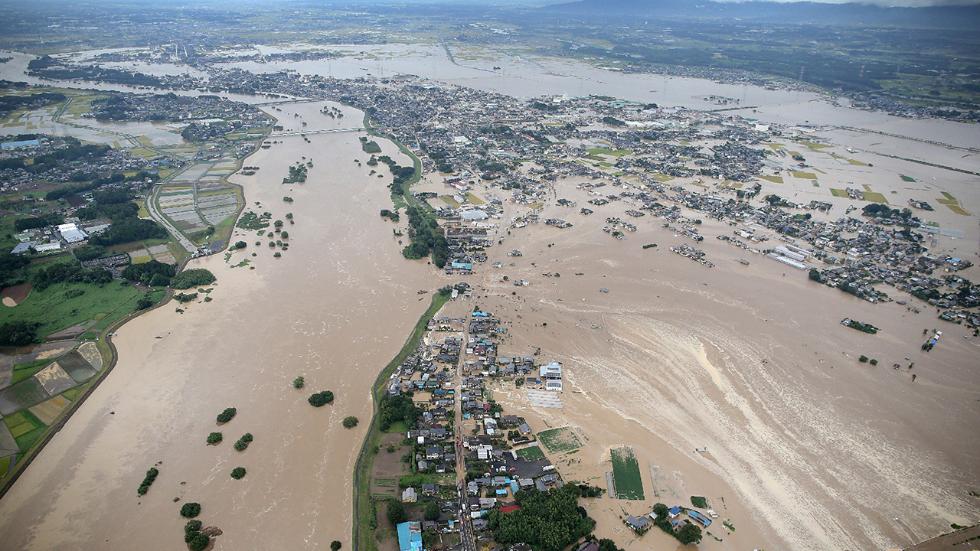 What resulted from these very high rainfall amounts was historic flooding, mainly north and northeast of Tokyo. Over 13,500 buildings were reported to be completely flooded out by officials in result of the heavy rain falling as well as some levees being breached north of Tokyo. In total 3 people have been confirmed to have died from this rainfall event and 23 are still missing; mostly from landslides. It was reported that 185,000 were forced to leave their homes, while over two million more were advised that they should leave by authorities. It's not possible to assign a dollar amount to the damages yet but authorities speculate it will at least be in the hundreds of millions.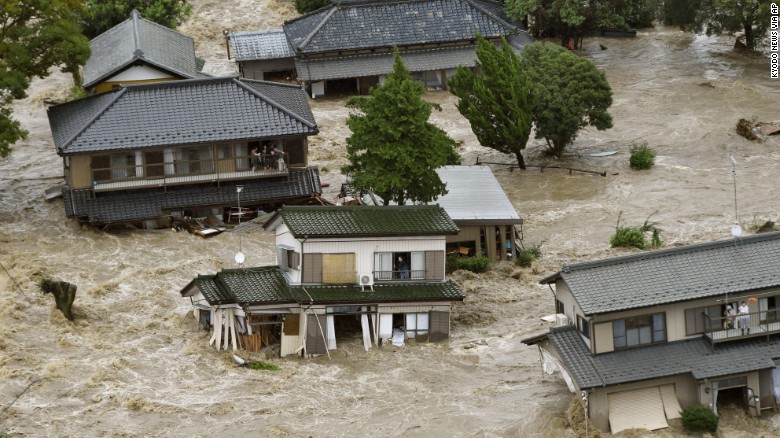 A few showers are expected this weekend in the Tokyo area but nothing close to the magnitude of what seen this past week.